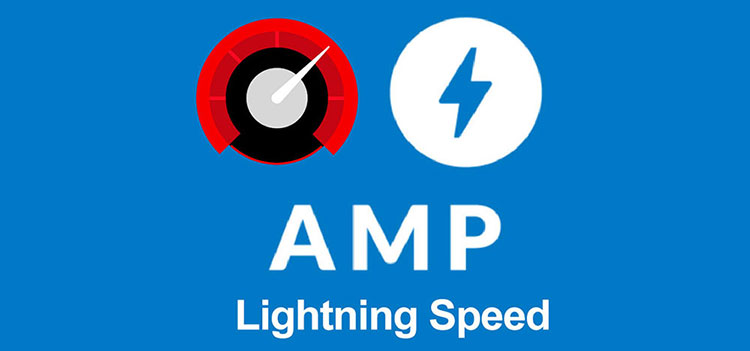 Best AMP Website Designing and Development Services In India & USA
The Accelerated Mobile Pages Project (AMP) is an open-source initiative to improve the performance of web content and advertisements through AMP on mobile devices, it's also work on desktop and laptop and loads page more faster. Contact us for AMP Web Design and Development Services in Delhi. Now as smartphone uses increasing day by day and more & more people using different type of screen size devices for browsing internet so if your page don't loads faster on mobile people will leave. To solve this problem Google & Twitter came up with AMP (Accelerated Mobile Pages).
Why You Need Go for AMP Website Design - It's Impact SEO
Google has stated that a page created with AMP HTML can load faster anywhere from 15 to 85% than the non-AMP version of that page. What this means for users is a much faster mobile web, and for publishers using AMP a likely boost in search rankings, as site speed and mobile friendliness are both vital for user experience.
Now as AMP is a very lightweight version of a webpage that remove many elements that cause a regular webpage to display slowly and fast loading pages is good for user experience point of view so indirectly it will help you as AMP does affect clicks, impressions, and user experience, which in turn AMP affects SEO, but this will not give you direct boost on ranking over non AMP pages.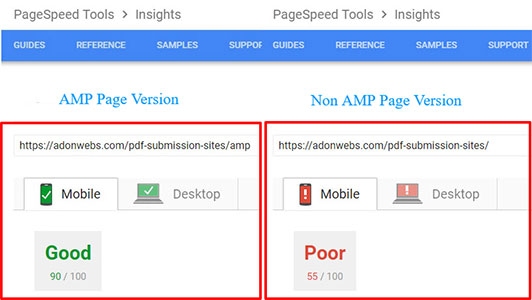 Components of AMP - Which makes it Very Fast
It's broken down into three sections:
#1 AMP HTML: A redesigned version of HTML includes a new set of custom AMP related commands.
#2 AMP JS: A new Javascript structure for mobile pages that allows all loading of external resources asynchronous.
#3 AMP CDN (Content Delivery Network): This will take your AMP-optimized content and cache them for fast delivery.
AMP Web Design & Development Package & Pricing
Free Domain & Hosting
Up To 5 Page
3 Home Page Banner
1 Contact Us Form
10 Email id
On Page SEO
Social Media Integration
Free Domain & Hosting
Up To 25 Page
3 Home Page Banner
1 Contact Us Form
10 Email id
On Page SEO
Social Media Integration
Free Domain & Hosting
Unlimited Page
3 Home Page Banner
Customized Contact Us Form
10 Email id
Complete On Page SEO
Social Media Integration
AMP Web Development Solutions Offered by Adonwebs

AMP Static Website Designing

AMP CMS Website Designing
AMP eCommerce Website Designing
Get free pricing & consultation
Put your business online, earn more sales and discover more leads
---
Or call us at:
+91 9625 144 122
Visit Us for Free Consultation
Office Address:- 12, C2 Mahindra Park Opp. Janakpuri C1, New Delhi
---