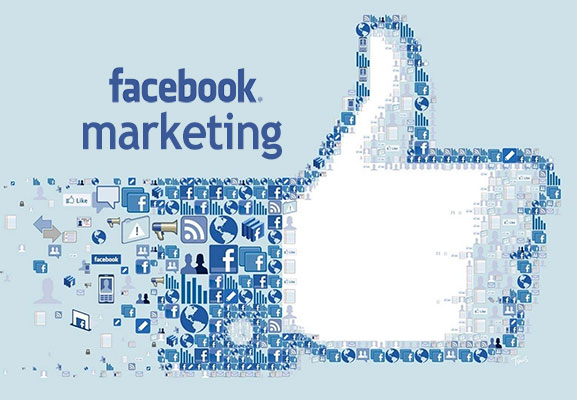 Facebook Marketing Services, Facebook Advertising Expert in Delhi, India
We are best Facebook Marketing agency providing Facebook management & PPC services in Delhi, Gurgaon & Noida with a team Highly experienced Facebook Experts So If your brand isn't available on Facebook, you are missing out the most famous social networking platform that is being used by more than a billion users.
We Help You Drive More Customer Through Facebook Advertising & Management Service
The social media has already proved itself very well accomplished if we start from beginning till now. Marketing and advertising through Facebook go hand in hand. It is the perfect place to initiate your business, publicize your venture, spread the ideas as well as concepts and let the audience come and make it grow more and more with time.
When viewers search for a particular business on the internet, they come to the Facebook page of that business to fetch further details and activities that are not available on the site itself. Facebook can be considered as the second website for your business. Facebook introduces a medium to your customers to know more about your business, to connect directly with you, as well as to see your products and services.
If you want to sell any product or service to consumers, Facebook can help you limitlessly to market your business. Facebook can help you in:
Getting new users.
Inviting new employees.
Displaying your work and projects.
Creating an email contacts' list for your business.
Building a community around your work.
Selling through your page.
Facebook is Everywhere
You should definitely take benefits from Facebook, but there may exist a possibility that you don't know how to do it or don't have time to do it. Adonwebs is here for you to avail you with best of its services regarding Facebook Advertising & Marketing Management.
Though not owning a Company Facebook Profile means that reduced leads are coming to your site, and your business is missing significant search engine optimization advantages. Avoiding Facebook will harm your business badly if the other companies that offer the same services as you are available on Facebook.
How our Facebook Marketing Consultant helps You?
We understand the fact that it's not necessary for you to hire a particular staff to manage your social media marketing. We intend to become a Facebook Marketing Agency for you, to avail you with all the benefits.
We will:
Start from scratch and set up an account for you.
Design an attractive profile it to look incredible.
Create inviting content.
Respond to every lead and query.
You only have to approve the created content, and then wait for the results.
Our Facebook Packages Comprise of:
Page creation including with Facebook Graphic Designing
Monthly Return on Investment Tracking Report
Devoted Facebook Consultant
Once-in-a-Week Paid Promotions of Posts
Quick Responses to Users
Content Formation
The prime concern while marketing has always been regarding its level of success. Facebook is a worldwide social platform and is being used significantly by several small as well as well-established businesses. However, it is easy to form a page and initiate with the promotions of your business; marketing isn't an easy task to perform. There exist specified details that have to be fulfilled and need more efforts to be put into it.
Facebook is King of Social Media
The social media including with Facebook proposes business owners with social awareness and invite significant visitors to the respective page. Facebook ads are also extremely helpful in attracting people. That's why, using the Facebook ads, many business owners intend to approach the open arena and increases their businesses' popularity. Facebook is a well-established platform to grow your business and Adonwebs is here to help you make the most of it.
Contact Us to Get Maximum Out of Your Website Visitors
Get free pricing & consultation
Put your business online, earn more sales and discover more leads
---
Or call us at:
+91 813 013 7866
Visit Us for Free Consultation
Office Address:- 12, C2 Mahindra Park Opp. Janakpuri C1, New Delhi
---