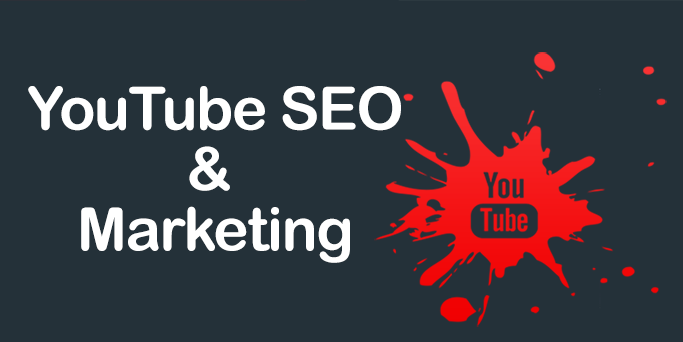 Youtube Video SEO & YouTube Marketing Services Delhi, India
We help you in YouTube SEO & Advertising Services, It's hard to get visibility on YouTube if you don't promote it or do proper SEO of YouTube video. Nowadays, YouTube is focusing more and more on the content's originality, people are creating more videos & consuming even more. Contact Us YouTube Promotion Service.
We Help You Promote your Youtube Video
Except for the market that your business is associated with, Adonwebs helps in identifying a suitable YouTube community for your business and assists you with the creation of appropriate content. We help you to get a significant amount of traffic instantly that intends to see all the new video or content you upload any further. The capability and power of YouTube are unmatchable while considering the online world. On an average, YouTube attracts approx. one billion new visitors every month. So, if you've not made a YouTube channel yet, it's the time to go for it.
We are Expert in YouTube Promotion
While talking about strategizing and executing campaigns regarding YouTube Advertising, Adonwebs intends to perform its best and has come up with the significant results recently. Adonwebs' experienced professionals can provide you adequate data related to the campaign and it performed on a real-time basis. Due to holding a major background in this genre, doing such campaigns becomes extremely easy for us.
At Adonwebs, we use comprehensive tools and techniques to target the most relevant users as well as content to get potential leads. It provides us with significant scope for optimization regarding the performance. Our experts help you in getting numerous opportunities to create beneficial campaigns.
Top YouTube Advertising Company - Adonwebs
YouTube has now turned to be as the second largest search engine after Google, having over 1 billion exclusive users, 100 hours of videos being uploaded every minute, and 6 billion hours of videos being watched each month.
YouTube has become a significant role player in many people's lives associated with digital media, doesn't matter if they are at their place or anywhere in the world; YouTube is considered as an incredible platform to advertise.
YouTube video adverts simply imply that you pay a specific amount only when someone watches the advert uploaded by you. In-Display and In-Stream are two basic advert formats available in the market:
In-Stream Advert
Such type of adverts appears before a video starts on Youtube.
The charges occur only when the 30 seconds of the advert is being watched, or the whole advert is being watched.
Charges are made on the basis of cost per view.
The viewer may click on the advert to come to your website without the inclusion of any extra cost.
The viewer can also skip the advert video after 5 seconds. In case they do it before 30 seconds or the end of the advert, no costs are being charged.
The range of the average cost per view is from 3p – 10p.
In-Display Advert
Such type of adverts can be seen in the next to YouTube videos or can be found in the search results.
A specific cost is being charged only when the advert is being clicked to watch.
Charges are being made on the basis of cost per view.
The viewer may click on the advert to come to your website without the inclusion of any extra cost.
The range of the average cost per view is from 10p – 30p.
Adonwebs can help in making video adverts for your targeted audience to increase awareness as well as Return on Investment.
We also run Mobile Video Mastheads & Desktop Video Mastheads & Pay per click ads for Video.
Contact Us to Engage Your Audience with YouTube Promotion & Grow Your Business
Get free pricing & consultation
Put your business online, earn more sales and discover more leads
---
Or call us at:
+91 813 013 7866
Visit Us for Free Consultation
Office Address:- 12, C2 Mahindra Park Opp. Janakpuri C1, New Delhi
---