Updated September 22nd, 2020
Best PPC Practice & Strategy for eCommerce Websites 2020 – 2021
Search engine aggregates such as Google, Bing, and Yahoo have become the norm in terms of web browsing. This makes their search algorithms a very useful marketing tool for everyone from indie bloggers to large marketing agencies. Whether you market your own products or outsource advertisement services for third-party clients, Pay-Per-Click (PPC) advertisement can help your cause tremendously.
According to PPC Statistics, more than 50% of users who visit your site through paid ads will convert into customers, with 46% of respondents stating that they couldn't differentiate PPC ads from organic search ranking results. This makes PPC a must in eCommerce advertisement due to the ever-increasing competition across different online sales industries.
However, finding the right ways to integrate PPC into your eCommerce website and earn a positive Return on Investment (RoI) can be tricky. Let's take a look at what makes Pay-Per-Click advertisement such a powerful marketing strategy, as well as several different practices which you can implement on your eCommerce website.
What PPC Stands For
Before we get into PPC and how it should be used, let's discuss the term in greater detail. Pay-Per-Click advertisement represents a paid marketing strategy in which you, as an advertiser, only pay for actual clicks. Every click you receive from a well-placed PPC ad will require you to pay a certain amount of money based on different criteria such as which industry and niche you market your links in.
This metric is referred to as Cost-Per-Click (CPC) so it's worth keeping in mind when you consider launching your next PPC campaign. Platforms such as Google AdWords and Microsoft Advertising are industry leaders in terms of helping you find the best ways to use PPC on their respective search engines – Google and Bing.
By hiring a professional PPC consultant, this marketing strategy can help you grow your online business much quicker than it would otherwise through organic search and SEO. PPC is a very cost-efficient way of advertising your eCommerce website since you never have to pay for exposure, only for factual results – clicks.


Benefits of PPC Marketing for eCommerce Websites
Now that we have the basics out of the way, let's take a look at why you should consider PPC for your eCommerce business rather than organic SEO. As we've previously stated, PPC will effectively rank your links at the top of search engine results and charge you only for individual clicks you receive from it.
It effectively means that you can use writing platforms such as Evernote, Trust My Paper and WowGrade to write personalized marketing content without SEO and still get sales and revenue from your advertisement efforts. This marketing strategy can bring numerous benefits to your business, including the following:
Very quick and tangible results as soon as PPC starts
Increased brand exposure and industry authority
Easier audience segmentation and targeting
Higher customer engagement and conversion rates
High ROI compared to the traditional organic advertisement
Best PPC Practices and Strategies to Consider
1 – Set Target Milestones
Every marketing campaign, PPC or otherwise, should start with milestone and goal setting. What do you want to accomplish with your upcoming marketing campaign?
Do you want to launch a brand-new eCommerce website and attract public awareness to your business? Or do you intend to take advantage of holiday sales, Christmas discounts and other advertisement opportunities which are approaching in the calendar?
You can use the SMART goal-setting methodology to come up with tangible, cost-effective goals which will bring positive ROI to your PPC efforts. It's also a good idea to invest some time into PPC training if you don't have prior experience with launching paid ad campaigns in order to ensure revenue for your business. Make sure that your Key Performance Indicators (KPI) are set in stone before you create marketing content or launch a PPC campaign.
2 – Budget your Campaign Early On
One of the best and worst things about PPC advertisement is the fact that you only pay for actual clicks you receive as a result of your marketing efforts. However, different keywords, industries, and territories will charge you more or less for each click. It's extremely important for you to manage your budget early on and set a very clear limit to what you are prepared to pay.
According to 99 Firms, 65% of Google AdWords PPC links receive clicks and subsequently lead to conversions, while paid ads can raise your brand awareness up to 80% from where it was previously. There is factual value to be found in PPC but it does require some trial and error to adjust your strategy before it is set up perfectly.
Don't overspend on PPC if your eCommerce website is brand new and there is no guarantee that your ROI will be positive. Instead, start small and limit your spending to an amount which you are comfortable with for the sake of testing the waters.
3 – Avoid Generalized Advertisement
As we've mentioned before, personalization and targeting play a huge role in the success of PPC ads for eCommerce. This means that you can create marketing content that will attract different demographics without worrying about SEO.
Young millennials and teens will react differently to certain paid ads than the elderly or digital marketing professionals would when they see them. In order to make the most out of your PPC budget, you can rely on tools such as Grammarly and Supreme Dissertations to write quality content for your ads early on.
Address your customers personally and write messages which cater to them as individuals while avoiding the generalized marketing vocabulary. There is a big difference between "check out what we have in store for you" and "BUY WITH FREE SHIPPING NOW!" – show your human side and PPC will do wonders for your eCommerce website.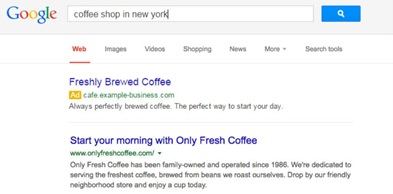 4 – Establish a Negative Keyword List
A great way to eliminate unnecessary PPC expenditure is to create a negative keyword list in your PPC platform of choice. Negative keywords are words and phrases which you do not want to be associated with as an eCommerce business.
For example, if your keywords revolve around "household products", words such as "clothing", "accessories" or "yard maintenance" might be considered negative for your content. Negative keywords should be defined as quickly as possible since they can negatively (pun intended) affect your PPC spending. If you lack the expertise to do so yourself, you can hire eCommerce SEO help and reduce your bounce rate to focus on more relevant internet users.
People who realize that your website doesn't have the items they searched for on Google, Yahoo or Bing will simply bounce off to another eCommerce site. Once your negative keywords list is complete, you will only receive relevant visits which will lead to a dramatic increase in your overall conversion rates and ROI going forward.
5 – Optimize for Mobile
The global smartphone user base has grown drastically over the past several years. People use their phones in everyday work, during their commute or even as in their bed. This creates a perfect opportunity for PPC ad placement on mobile devices – with a small caveat. Mobile devices have smaller displays which are not well-suited for long ads or complicated visuals. You can also make a mobile app for eCommerce website & adonwebs is the prestigious mobile app development company in this field.
In order to monetize on the large smartphone user base, you should adjust the content of your PPC strategy accordingly. Write marketing messages which are direct, informative and offer clear insight into what your eCommerce site can do for the user. However, it goes without saying that your website should have mobile app optimization in order to support smartphone users and their purchasing activities.
According to Think With Google, 79% of smartphone owners claim that they will gladly visit a website again if it's well-optimized for mobile, with 75% of them stating that these devices help them stay productive and engaged during the day. Explore the ways in which you can target mobile users through PPC placement and you will undoubtedly attract a sizable new audience to your eCommerce website in a short period of time.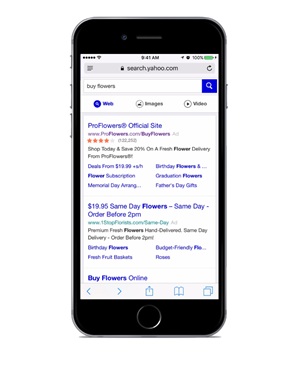 6 – Meta Descriptions Matter
Just because your PPC ad is placed at the top of a search result page doesn't mean a customer will instantly gravitate toward it. Meta descriptions play a large role in your PPC advertisement strategy, ensuring that individuals click on your eCommerce links and make a purchase more times than not.
These meta descriptions are found below the title of a PPC ad and typically consist of one-to-three sentences of a sales pitch aimed to attract customers. You can use this space to craft creative marketing offers, write a short list of most popular items on offer or simply provide the viewer of your ad with a small "hello" note. Calls to action are another great way to entice potential leads to click on your links and consider purchasing a product. Platforms such as Hemingway, GrabMyEssay and Studicus can be used to write attractive content which will help your PPC ads considerably. There is no rhyme or rule to writing meta descriptions – it all comes down to customer personalization and smart audience targeting.
7 – Active Campaign Tracking
Given the nature of PPC advertisement and the fact that you pay for each click you receive, the process allows for a plethora of tracking opportunities. You can track metrics such as conversion rate, cost-per-click, bounce rate, and others through your PPC platform at any given moment.
It is especially important in the first hours and days of your campaign since this data will be the best indicator of how well you've chosen your keywords and audience to target. If you don't like the performance of your PPC ads, you can change every element of the marketing materials you've used so far.
This can make PPC marketing a very active and versatile strategy for customer engagement and conversion if you choose to track performance 24/7. As a bonus, you can use lead generation services which will help you narrow your PPC efforts even further to achieve the maximum ROI in accordance with your initial budget.
8 – Ongoing SEO Adjustments
While it won't affect your paid advertisement's placement in search engines, SEO can still be a worthwhile investment. Popular keywords, phrases, and formatting can help your eCommerce website reach higher organic ranking which can complement your PPC in a beneficial way.
Platforms such as Google Keyword Planner and SEM Rush will allow you to find the best words to integrate into your PPC as well as product descriptions and other online content with your business' name on it. Use every opportunity to boost your marketing performance and to ensure that people come in contact with your paid ads as often as possible. However, make sure that you avoid keyword stuffing, duplicate content and other SEO techniques which are considered as red flags by users and search engines alike.
PPC Marketing Pitfalls to Avoid
Since we've covered the basics of PPC and how it can be integrated into your eCommerce marketing strategy, let's take a look at several mistakes worth keeping in mind. These actions will hinder your advertisement's performance and result in negative ROI most of the time – try to sidestep them at all times.
PPC advertisement should always be centered on specific campaigns and marketing cycles. This can translate to too many keywords present in every individual ad, resulting in a confusing message which won't attract anyone. Avoid marketing your website for the sake of advertisement – always have a clear goal in mind for your PPC ads.
Your marketing content should be cohesive across all channels of communication, including PPC, social media marketing, blog posts, etc. This is why PPC ads should be created in-house and outsourced to advertisement platforms in order to avoid an inconsistent marketing message. Use the same style of content on every platform you advertise your eCommerce business on, including PPC, in order to build a professional and trustworthy reputation.
Even though PPC advertisement will always result in number one ranking for your marketing content, you should still consider changing things up from time to time. Content stagnation will result in customer suspicion since people will see the same ads over and over again without any changes. Work on your sales pitch, keyword selection and meta description writing with each new campaign and your ROI will reflect those creative efforts.
In Conclusion
Pay-Per-Click advertisement is a great marketing strategy for new and niche eCommerce websites to build an audience in a quick and profitable way. However, original content, professional customer relations, and reasonable pricing models still matter in terms of converting leads into sales. Find interesting ways to integrate PPC into your marketing activities and the right audience will find its way to your online store for your mutual benefit.
Conclusion