Updated December 30th, 2020
What is PPC Advertising?
The full form of PPC is pay per click,  it is a model of internet marketing, and when each time one of their ads is clicked advertisers pay a fee.
Moreover, the main motto is to buy visitors and magnify traffic on a site. There are various categories of PPC ads, but one of the most popular kinds is the paid search ad.
These ads come when people using a search engine search for things online like on Google particularly when they are conducting commercial searches, a purpose that they're looking for something to purchase.  Like the best cake shop near me or it can be anything.
We can explain that Pay-per-click (PPC) marketing is a complicated digital marketing medium that proposes an important opportunity for digital marketers to improve their traffic and modification metrics.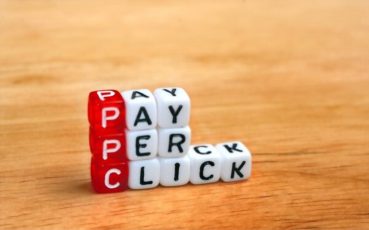 The offer amount may influence placement, but the advertiser only engages when their ad is clicked by an online user.
Types of pay-per-click marketing ads are:-
If you are launching your first PPC marketing campaign, you've followed and understood various things before like always know your budget, what are your advertising goals, competition, including risk and tolerance.
PPC:- A Powerful Way to Catch up with Potential Customers
PPC can have both positive and major impacts on most brands and businesses running online.  If they aren't performing any PPC marketing, then it is likely to be losing out on valuable traffic and revenue. The evidence is clear.
PPC advertising helps you to get the exact message to the right people at the right time for your business to gain visibility, get more website traffic, and earn more customers.
PPC provides real, tangible results you can measure and track, also it enables you to contact potential customers in the major areas they spend their time online.
This also helps create brand awareness and brand recognition, helping to further support your business goals.
If you come to know about the world of PPC intimidating you'll see that there are so several channels, ad categories, and best methods to learn, you don't have to serve as a professional yourself.
Hire qualified and professionals who have broad PPC knowledge to develop and survey your campaigns. You get all the outcomes, with none of the work.
Benefits of PPC Advertising
1.Budget can be controlled
After knowing the value or price of using PPC advertising you will get to know how much you can invest in it.
But if you find any difficulty in this it's ok as PPC platforms make it easy to control how much you spend by just letting you set a maximum daily limit that you spend for various ad campaigns, as well as the maximum cost per click (CPC) you're willing to pay for an ad.
Also, no need to worry about unexpected bill surprises. A bidding model is used by PPC platforms for the ads that can help to determine both how much you are going to pay in comparison to your competitors and also how much you pay per click and where your ad shows up.
Spending extra may produce enhanced results, but even with a small budget your ads will be seen and, remember, you only pay when someone who sees it clicks.
2. PPC Contributes to Business Goals
The most influential purpose to use PPC advertising is to concentrate on business goals. PPC advertising can help you to obtain a wide number of industry and marketing objectives.
These motives differ from high-level brand exposure and are believed to lead to a hot lead submission or e-commerce sale. Almost any category of modification goal can be tracked. PPC is a significant tool for aligning website traffic and completing business goals.
In the period of thought leadership and content marketing, PPC can facilitate the core ground of nurturing and assisting the middle of the funnel through –
Advertising content downloads
Seeking newsletter signups
Contest entries
Pushing for app downloads.
3. PPC Is Measurable & Trackable
A crucial advantage of PPC advertising run through Google Ads is that it's manageable to compute and track.
Using the Google Ads tool along with Google Analytics will help you to see high-level performance details Which include impressions, clicks, and conversions (based on the defined business goals).
By using PPC advertising no untenable secrets are kept, as PPC performance as Stats are readily attainable to clarify how your campaigns are executing and what is a type of traffic and results, they can drive as per your budget.
In comparison with other various advertising and marketing channels, it is not clear for attribution of the budget to direct results.
4. PPC Works Well with Other Marketing Channels
The digital marketing world is now taken over by content marketing and content plans and calendars are the norms in most businesses now.
With the investment in generating actual and unique content to assist the customer buying cycle and establish thought leadership positioning, Google Ads is an engine that can drive traffic to content more promptly and increase the ROI on your content investment.
PPC also works well with SEO as the thoughts and opportunities for traffic that are often to the same audience, the people searching on Google to get some information, services, or buy products.
The performance data of impressions, clicks, and conversions from Google Ads can give tremendous understanding and direction on a keyword-by-keyword purpose for where to prioritize SEO actions.
5. Incredible Targeting Options
Various advertisers adopt a multi-layered procedure in Google Ads to assess and secure full scope across the networks and targeting kinds that can increase brand susceptibility.
This includes focusing keywords through ads which are text, running ads through remarketing based on their past behaviors, or focusing on specific audience demographics on the display network.
By testing and experimenting with a combination, you can guarantee the full extent of Google Ads is leveraged and that you're receiving as many impressions as possible while keeping up targeted to the personas in your future audience.
Getting on back to the business objectives discussion, you can also see what operates best and set probabilities on what the tolerance is for cost per click and cost per gain to correlate the various targeting procedures with each other.
6. Advertise Directly to People Searching for a Business Like You
If you are searching entirely for a new audience then PPC ads allow you access this advantage also.
It doesn't matter what platform you are advertising on, you can represent your ad in front of people who are most likely to be interested in what you have to offer.
You can confirm your audience is as niche as you would like, enabling you to target particular consumers, timeframes, and modify your ad according to what they look for.
7. You can gain more brand recognition
PPC ads show up more frequently than other normal advertising and due to this more people will see your brand and also be able to recognize your brand.
This is the best and great for running your company's importance online, even if people don't click on your ads at first.
8. Reach the Right People at the Right Time
Through PPC we can target people by using correct keywords and discovering the right customers for your brand or business.
You can essentially ensure your business is found by potential customers on Google by using PPC advertising at the precise time they are searching for what you have to offer.
9. Immediate Impact
If your present business is on the web then an incredibly important strategy for any business is SEO.
But some of the online businesses lose hope and patience, as it can take months to rank for particular terms. But PPC advertising gives a rapid result, permitting you to occur at the top of the search results for the phrases you desire in a matter of hours.
It's not true to say that SEO isn't worth the time as SEO is an important category of having a prosperous website that produces profit, but PPC advertising is constantly tremendously assisting in revamping more conceivable customers and discovering new audiences.
10. Advertise Locally or Globally
You can reach out to potential customers based on your location with the help of Google Ads which is a part of PPC advertising.
It allows you to find customers you want to find within miles from your business. You can target specific audiences by advertising in countries, regions, or across the globe anywhere.
The ads can all be tailored to appeal to specific audiences.
Conclusion
 Being one of the extensively powerful aspects of digital marketing, PPC advertising can support and benefit any company.
PPC advertising can help you to run your business online very smoothly with good profit by attracting the right audience or targeted audience on your website. If you want to grow your business online then PPC advertising can be the best option that can help you in doing so.
If you want to grow your organization promptly with the help of PPC advertising then you can go for it now.
Growing your business online whether it is to increase brand awareness and engagement PPC advertising has always been a great process to boost your business. If you know how to market your initiatives can result in a good ROI (Return on Investment).