Updated February 1st, 2020
You want customers to review your Google My Business Listing Right,
Or may be some customer are very happy with your service and want to give your business a 5 star review so you guide your customer to search your business on Google and find the review option and post the 5 star reviews.
Simple isn't it.
NO!
Some customer are smart to get it right but most of the customer has difficulty to find your local business listing on Google and than find the review option.
Some customers aren't that much tech savvy, they want easy way to review you. Customer has to follow many click to give you review this may dishearten them to review your business.
Why You Need Good Reviews on Google?
Well a social proof that you're a real business helping customers.
More 5 star reviews  means more customer for your business.
Help in SEO as this increase visibility & search engine ranking on Google
It helps customers Engage online, and build customer loyalty
Customers see your local listing review to learn what you're all about.
So the question is
How do I link to Google reviews? or Google review link on website
I'll guaranteed, after reading this blog post you say,
What the hell Viren that's pretty much effortless !
First thing first, Visit this link to find your place id – Find the ID of a particular place
The link will open a page with a map look like below image and you just need search your business name or the name on your Google business listing.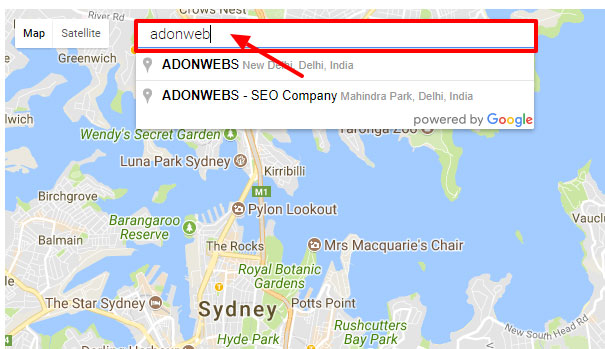 Select your your business listing and you will see your listing with a place id, copy this place id as shown in image below.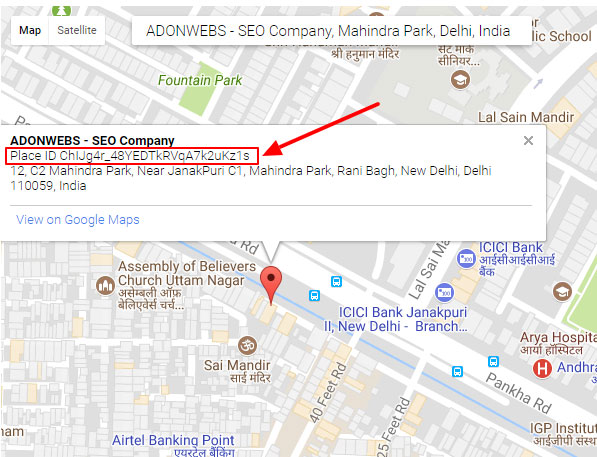 Once copy the place id, just paste your id in below url
https://search.google.com/local/writereview?placeid=<place_id>
Like ADONWEBS place ids id is – ChIJg4r_48YEDTkRVqA7k2uKz1s
what I need to so is just copy and paste it in URL like I mentioned above
https://search.google.com/local/writereview?placeid=ChIJg4r_48YEDTkRVqA7k2uKz1s
Or simply you can replace my place id with your place id.
Now copy this url and login to gmail ids then open Goo.gl, a google service for url shortener. Paste the link on bar and click on SHORTEN URL button.

You will see next screen like below, copy the short url and send it your customers for reviews.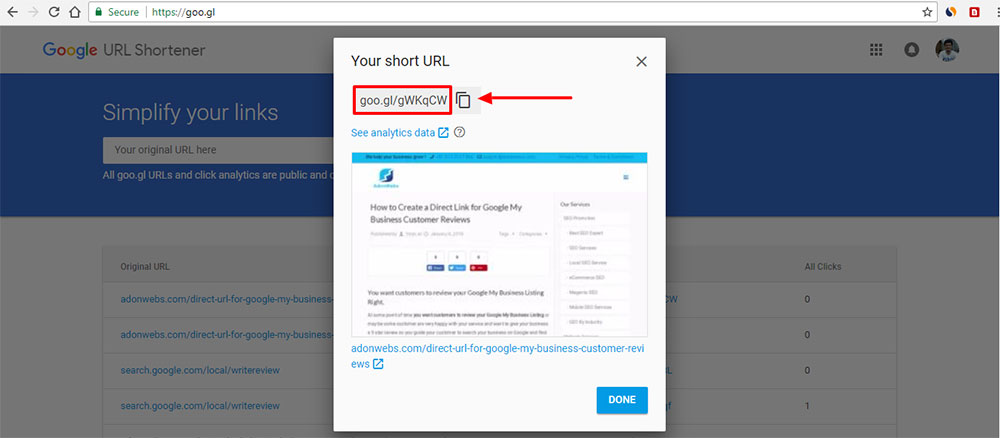 Here is what happen when they open this short link,
They directly opened the review windows and start review your business immediately with upload images options.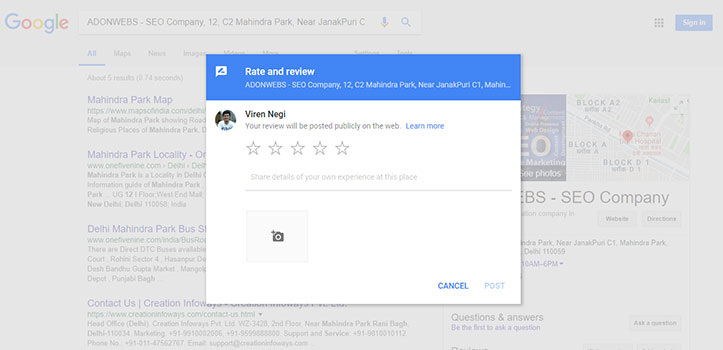 This simple process you have to do once, Now whenever a customer want to review your business just send him the short URL.
Tips – Most of the people always logged in to Gmail on phone & laptop but always ask them to log in on their Gmail id before opening the link.
So if you like this, do let me know in the comment section, I'll send you more tips like this which help you to grow your business.
Related Article –
What is a local listing in SEO