Updated July 19th, 2022
23 Best Email Marketing Tools, Software, Services & Platforms In 2022 for Your Businesses
Email marketing has been one of the most effective marketing practices for many years. Even though now we have many other channels, as well, email marketing remains a reliable approach.
No matter whether you need to promote your sale, blog post, or event, an effective email campaign will certainly help you achieve your goals. However, the effectiveness of your campaign depends on numerous factors so there's no surprise that marketers are always looking for new tools that can help them grow conversions and increase the efficiency of their efforts.
Most marketers understand that they should send the right email content to the right audience. However, once you've determined your audience and made a list of recipients, you should also decide how exactly you're going to deliver your emails.
"There are many kinds of email software, and some apps that used to be good when you needed to communicate with your friends may turn out to be completely ineffective when you have to send thousands of emails," explains Shawna Walker, a digital marketer at Pick The Writer.
The task gets even more complicated if you want to increase the effectiveness of your campaign by personalizing your emails. In this case, you might need to use bulk email marketing services, automation apps, and other advanced solutions.
Why You Should Use Email Marketing Tools
There are many tools that can help you send thousands of emails, informing your audience about promotions, sharing news, and demonstrating your new products. "It's important to determine your objectives and to choose software that corresponds to the specifics of your campaign and your brand, in general," notes Pat Hansen, an email marketing strategist at Writing Judge.
For instance, there is email newsletter software, automation software, and all-in-one solutions that include a variety of marketing functions. Some solutions also include CRM tools and instruments for social media management.
We've created a list of the best tools that you can use for small businesses email campaigns or for any other types of campaigns. Many of the solutions included in this list have additional features, such as A/B testing, drip campaigns, or transactional emails.
When evaluating tools, we took into account several factors. One of the most important factors is the deliverability rate. We also considered usability and other factors, such as integration with other software or automation opportunities.
Top 23 Tools for Your Email Marketing Campaign
This is an email marketing tool with many useful features that was created to help businesses grow. It features a drag-and-drop email builder so that you can create beautiful emails quickly, with no help from professional designers.
HubSpot Email also integrates with the HubSpot CRM so you can personalize your email content based on the information from form submissions and your visitors' behavior on your website.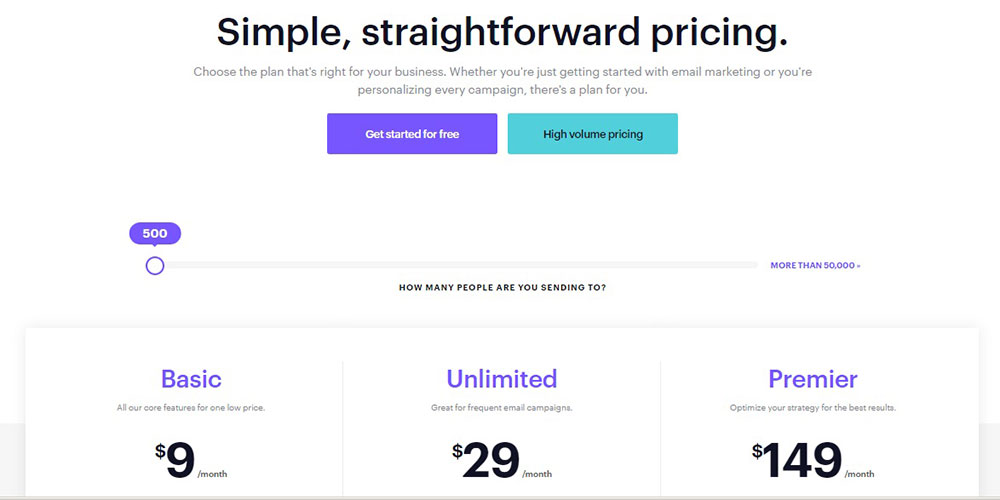 Email campaigns require you to deal with too many tasks, including optimization, tracking, and testing. This solution comes with a set of features that will help you automate many time-consuming and repetitive tasks.
It also features interactive analytics so that you can quickly take action. In addition, this solution includes many tools for eCommerce users.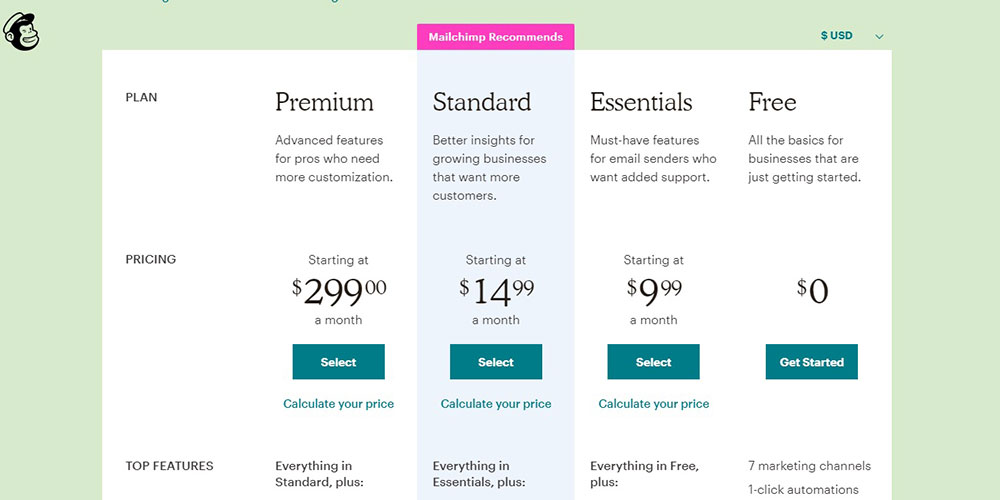 This popular app will help you run drip campaigns based on your subscribers' activity, information from forms, abandoned carts, and many other factors. This is an all-in-one solution for every marketer who wants to launch a successful inbound campaign.
Thanks to this tool, you can create custom automated campaigns, using pop-ups, creating forms, and forwarding Mailchimp emails to the right recipients at the right time.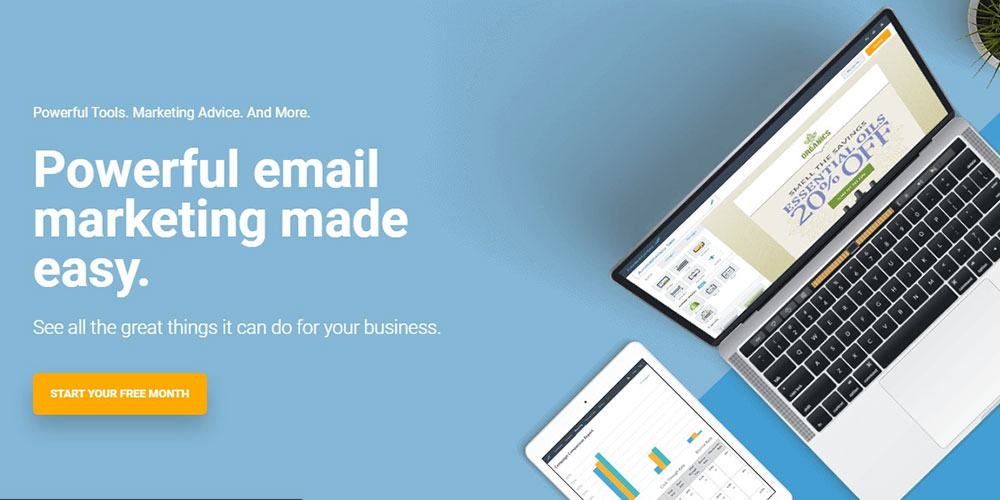 The best thing about this automation tool is its simplicity. It will help you manage invitations, tickets, and registrations. This tool can also automatically create newsletter templates. It also has a reliable customer support service that provides online training programs and webinars so that users can improve their marketing efforts.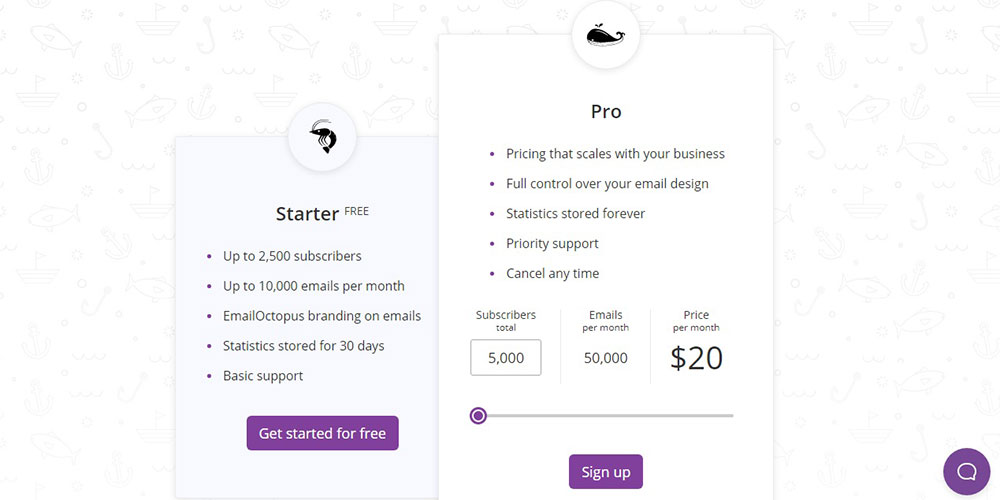 This tool enables you to set up a transactional email service so that you can minimize the cost of your newsletters. This tool will be especially appreciated by users who have too many subscribers. It integrates with an Amazon SES account and includes a great newsletter editor. It will also help you track stats and manage your contacts.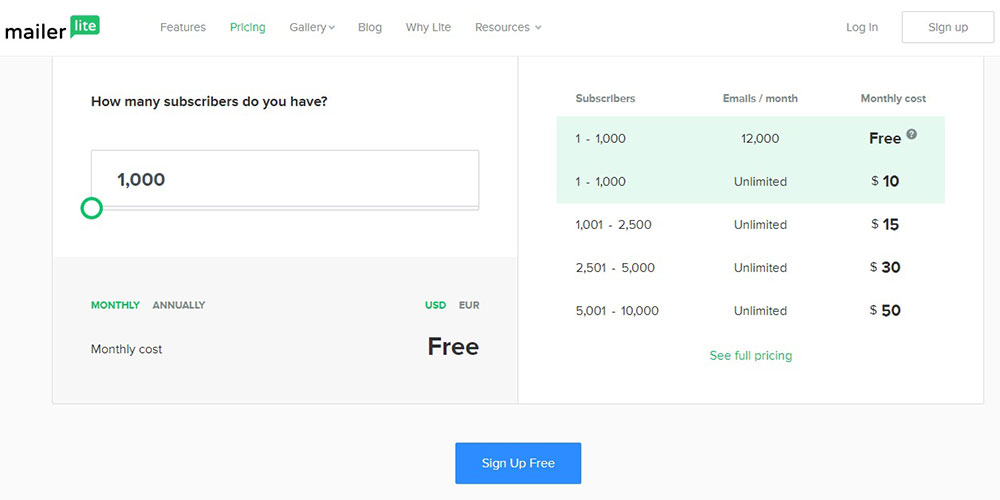 You can use this email marketing tool for both complex and simple tasks. It includes a newsletter editor with countless pre-designed templates and many customization options. Besides, it enables you to run A/B tests. You can also import your product lists from your eCommerce website and create automated campaigns while using its RSS-to-email feature.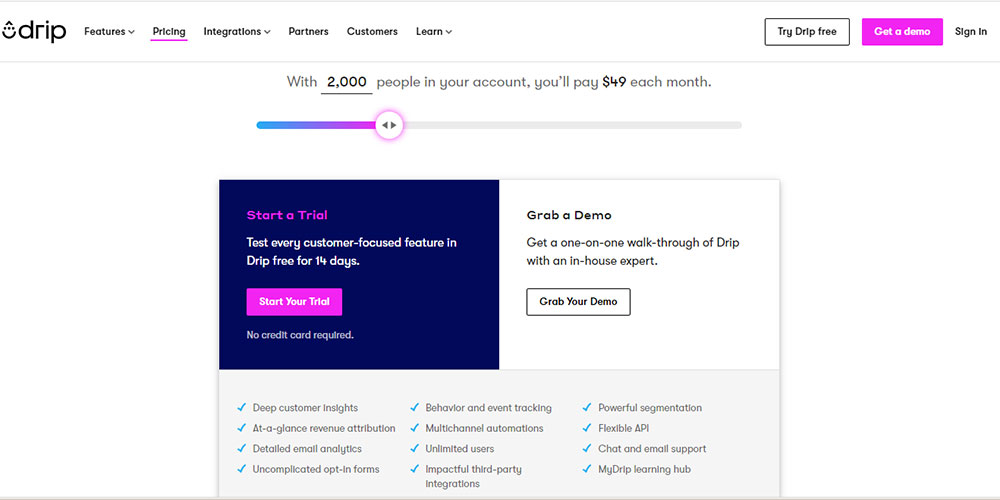 This is a great email marketing solution with many helpful features. It includes countless opportunities for personalization, data analysis, and email building tools. Drip also integrates with many eCommerce platforms, including Shopify. Moreover, this tool will also enable you to track conversions.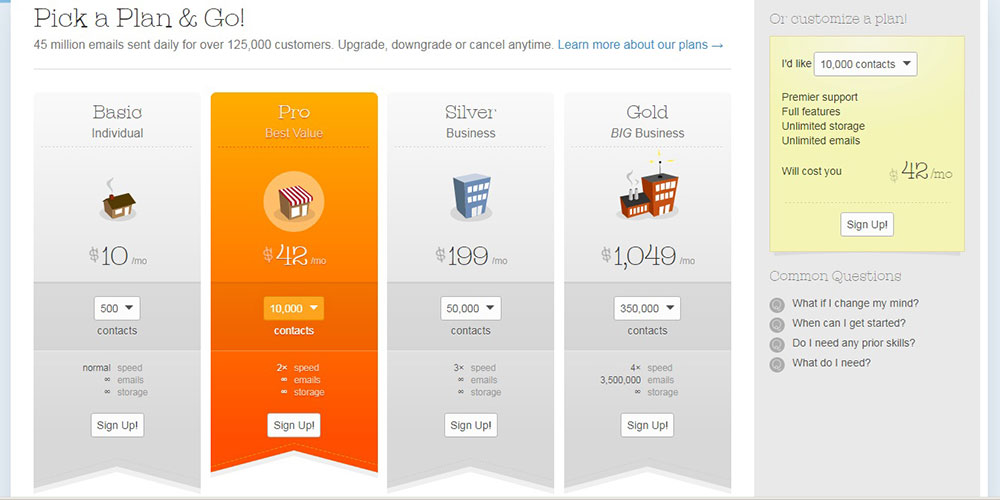 The main advantage of Mad Mimi is its simplicity. It enables you to manage contacts, create newsletter emails, and send them to the right audience. This solution also includes a number of advanced features, allowing users to create drip campaigns, gather IP addresses, and import products from their eCommerce platforms.
When you have a long list of contacts, responding to emails can take a lot of time. This tool will send responses automatically, helping you increase engagement. It easily integrates with various online services and shopping carts.
This tool comes with more than 150 templates so that you can design your emails in a few clicks and adds new contacts to your list every time somebody makes a purchase.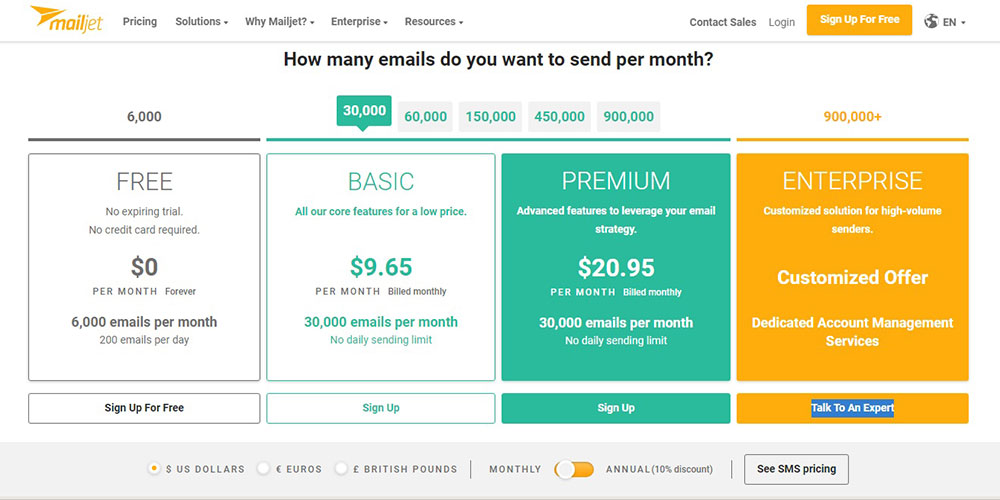 Quite often, email marketing campaigns are based on the collaboration between specialists from different departments. Mailjet enables teams to communicate, assign roles for specific tasks, manage permissions, and comment on the workflow. This tool includes marketing emails templates, helps with segmentation, and enables you to create transactional emails.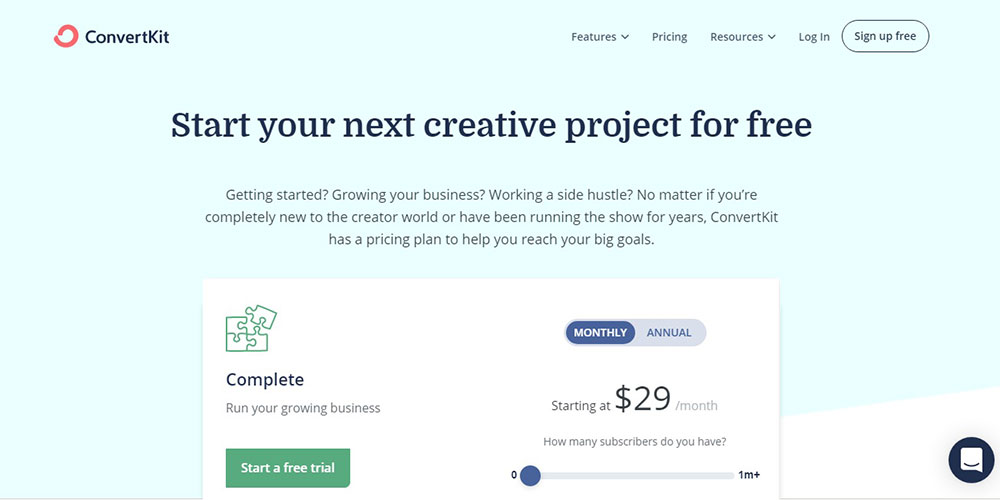 This solution not only enables you to respond automatically but also to target your audience based on their interaction with your emails. Thanks to various templates, you can quickly create autoresponders, tailoring them to any particular situation. This tool will be especially appreciated by marketers who are looking for precise targeting.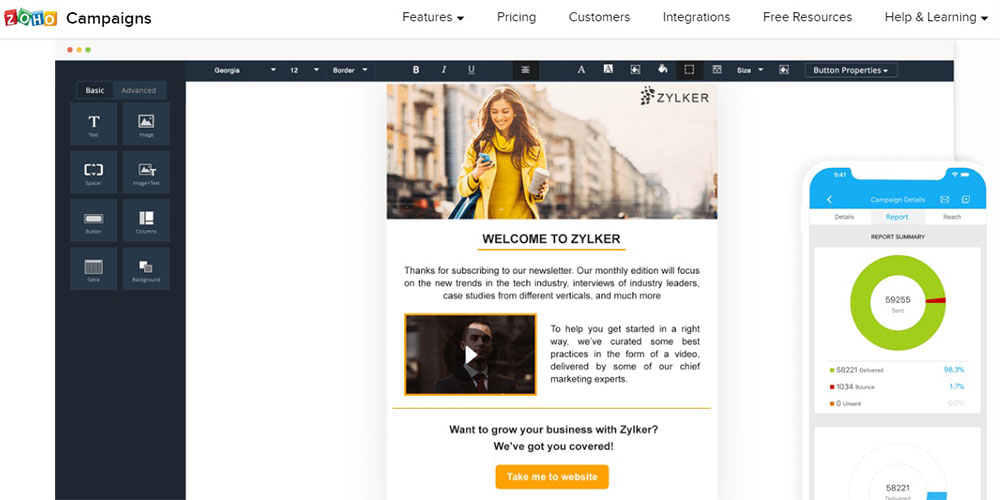 This tool includes a convenient visual editor and enables you to target certain groups of recipients based on the specific details of your campaign. You can also create user-defined fields and use custom tags for different types of products or services.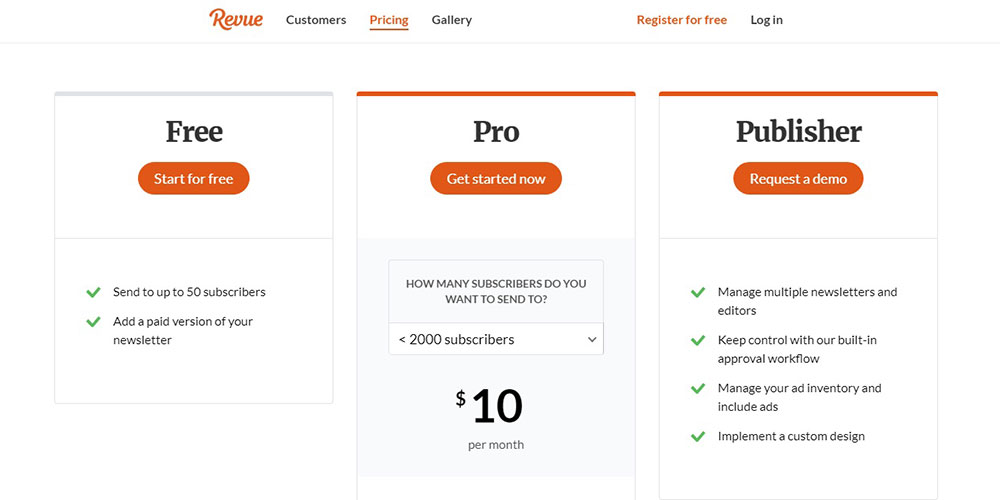 This tool includes a simple newsletter builder. Its visual interface helps you see the content exactly the way your recipients will see it. Unlike many other tools of this kind, Revue focuses on text rather than on templates. You can include tweets, experiment with headers, and connect your social media accounts. This tool will also help you curate web content and add it to your newsletter in a few seconds.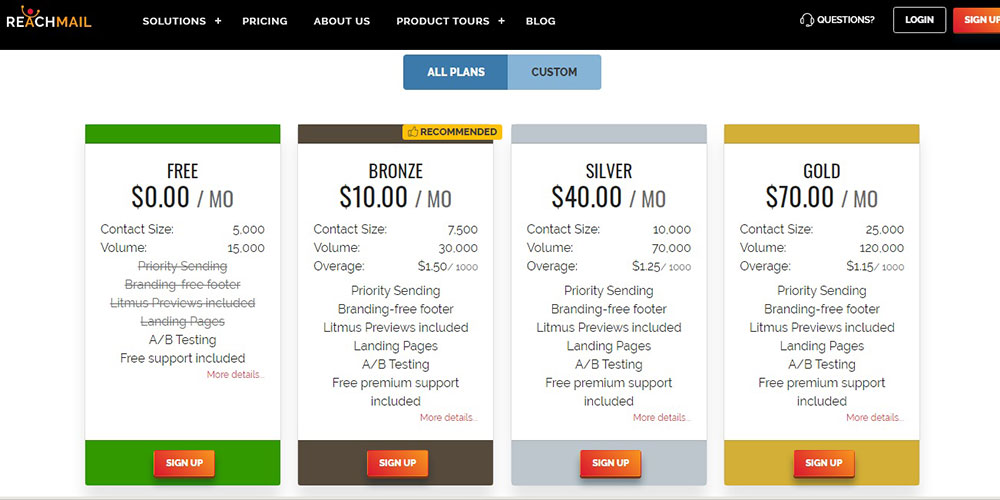 This tool will help you evaluate the performance of your email campaigns and optimize your subject lines. The main advantage of this solution is its testing capabilities. You can choose how many users from your contact list will be used for a test, and then you'll be able to compare open rates and clicks, choosing the most effective approach. It also comes with an advanced tracking feature that helps users customize their follow-up campaigns.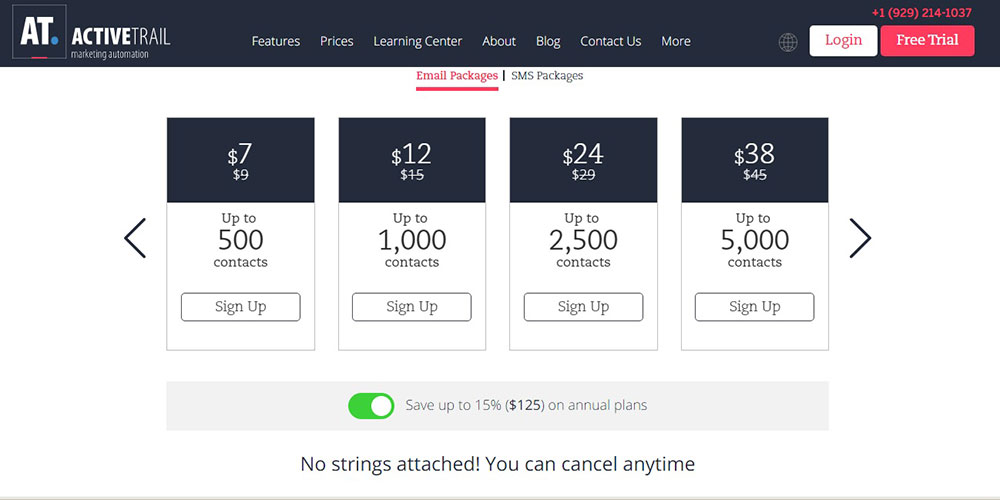 his solution includes a convenient visual editor and supports different kinds of email. It also includes a set of features that will be appreciated by every email marketer. For instance, it features automated responses, as well as newsletter, lead form, and popup templates. This tool will be especially appreciated by businesses that want both to improve their campaigns and to get more subscribers.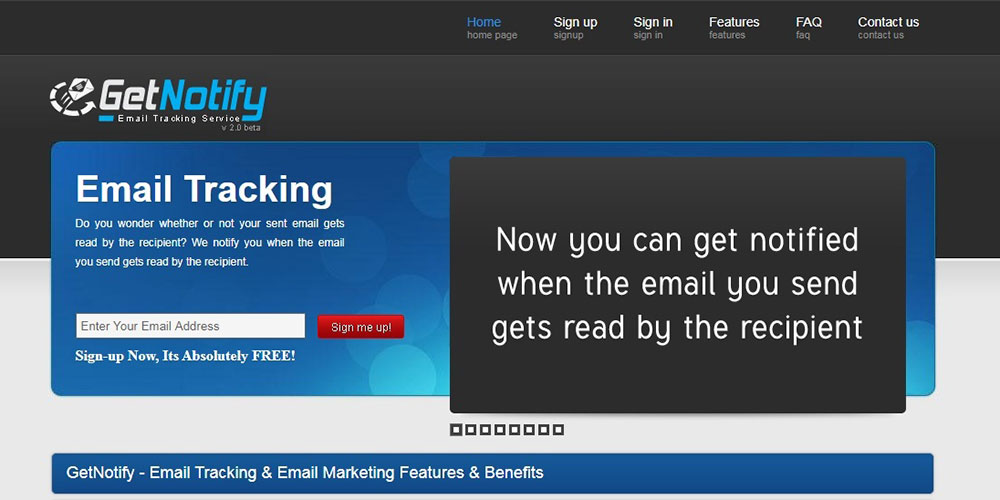 This tool is absolutely free and it's also quite useful. It will automatically notify you every time your recipients read your emails. GetNotify is also easy to use. To track your emails, you just need to add ".getnotify.com" to the necessary email addresses. The recipients won't see this addition and won't know that you track opens.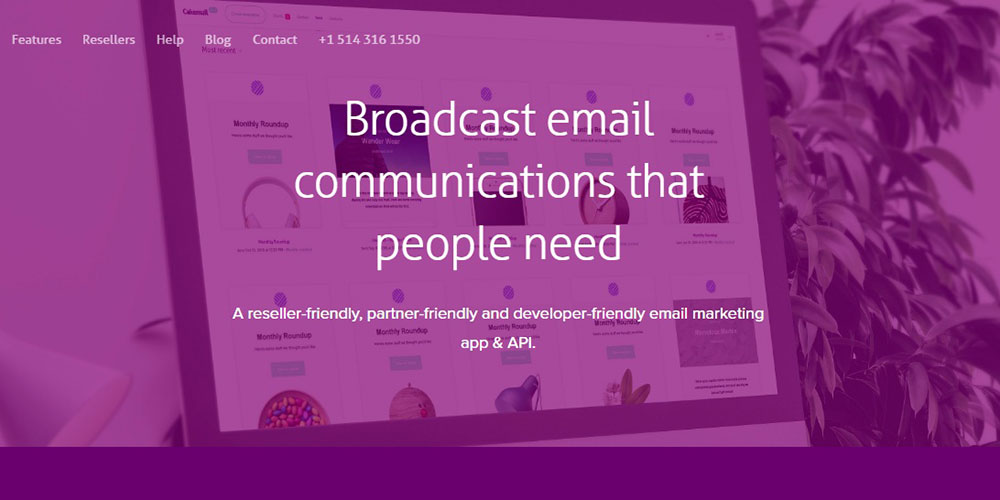 Cake Mail offers a set of tools for email campaigns of any kind. You can use A/B testing to focus on the most effective methods and analyze your emails to understand why they might end up in a spam folder. Besides, this tool integrates with Google so that you can see detailed statistical data on every campaign. You can also design different sections of your emails using an advanced editor.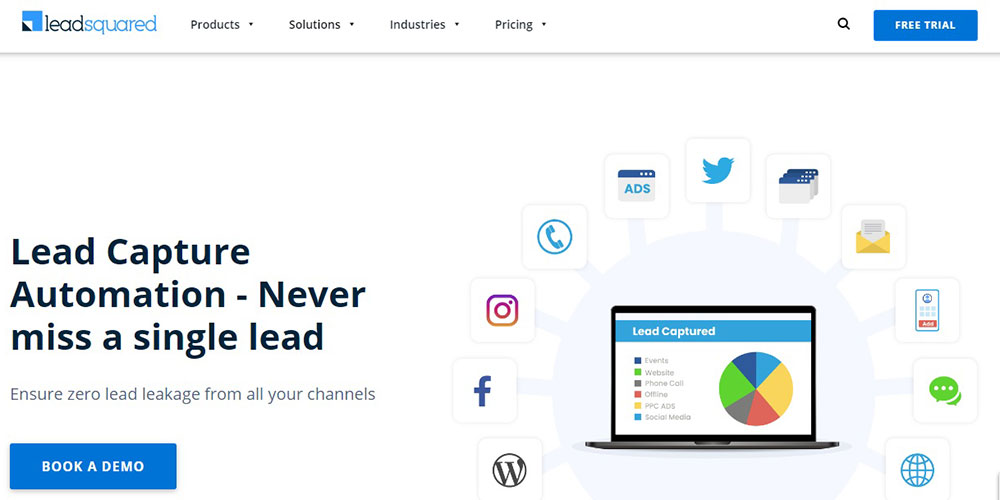 This solution can help you streamline the lead scoring process. It will simplify many everyday tasks by automating email marketing processes, and it will also increase efficiency thanks to its sales execution CRM. This tool combines sales activities and email marketing so that different parts of your business can work as one.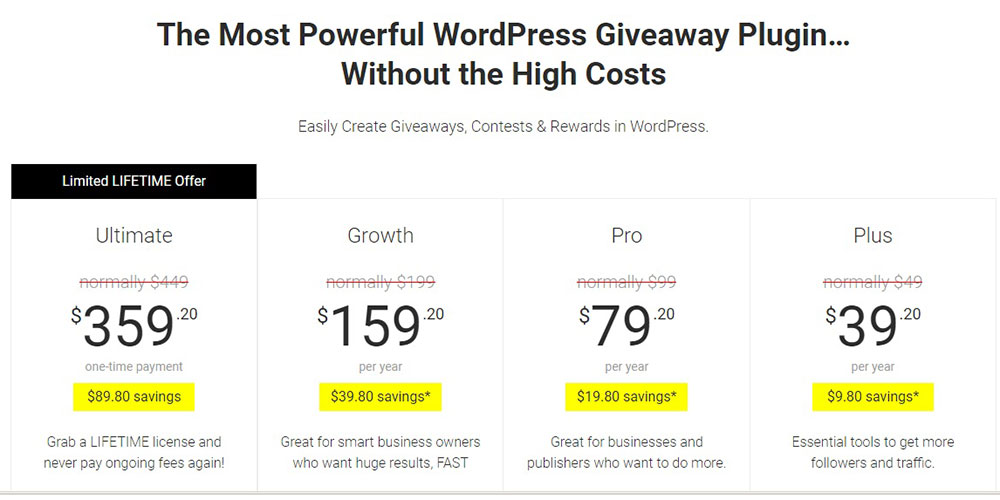 The main goal for many email marketers is to grow their contact list. This tool will help you do it by using one of the most effective approaches, which is running giveaway campaigns and contests. This tool also integrates with social media and enables you to run campaigns that are perfectly synchronized with your blog.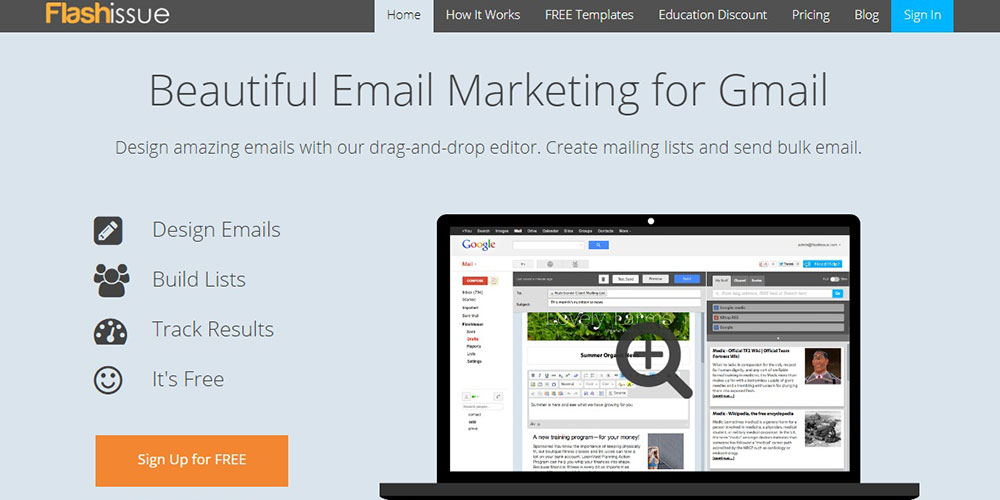 This is a great tool for newsletters that will help you curate web content. You can use content from your blog or from any other web source. This tool will automatically summarize the content. You can also customize your headlines and personalize your emails for different types of audiences. In addition, it integrates with many social media platforms, including Facebook, Twitter, and LinkedIn.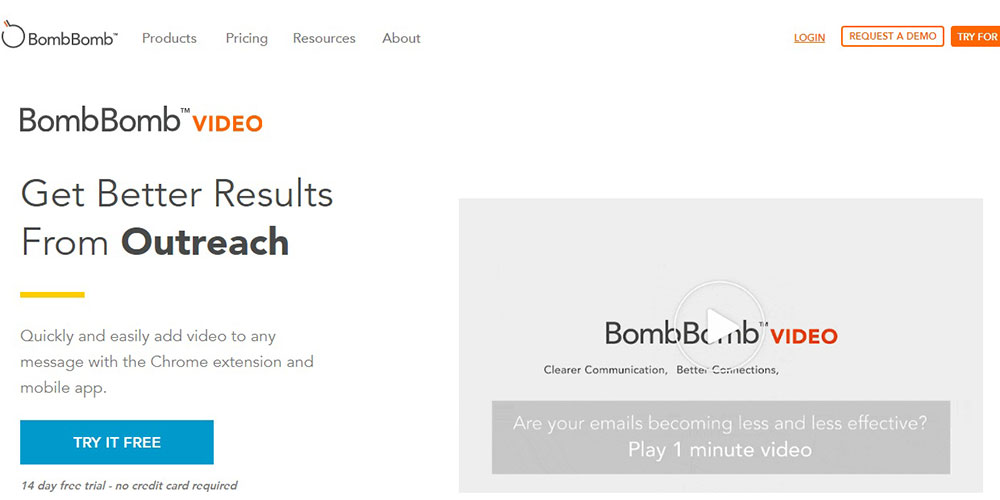 This tool will help you improve your emails and make them more engaging by adding videos. This app enables you to shoot videos and to upload videos from your desktop or various online platforms. There are more than 100 templates and many in-app tutorials that will help you design engaging emails with videos and other types of media. For instance, you can use GIFs as links to videos on your website.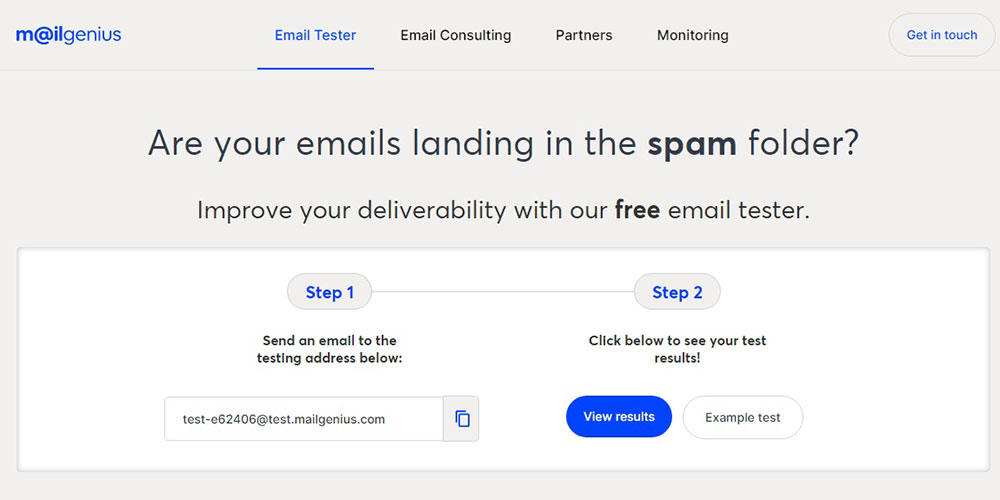 This tool will help your emails avoid spam folders. It analyzes your emails and detects elements that can be perceived as spam. This tool also provides suggestions on how you can improve your emails to increase their deliverability. It even has a deliverability test. Another advantage of MailGenius is that it's free.
This tool helps you to find professional contact information and connect with key decision-makers that will help your business to thrive. Hunter features a variety of tools including Email Finder, Email Verifier, Campaigns, and Chrome extension. With Hunter, you can find and verify the contact information, and later personalize and automate the whole outreach process.
Final Thoughts
Email marketers have to deal with countless time-consuming tasks. They should manage contact lists, segment their audience, personalize emails for better engagement rates, etc. Fortunately, there are many email marketing tools that can help you automate repetitive tasks, analyze data, and gradually improve your campaigns. We hope that our list of the best tools for email marketers will help you create the most effective campaigns possible and increase conversions.