Updated July 13th, 2022
Most workers lost their jobs due to the global pandemic while the majority are stuck at home after several countries around the world declared lockdown. As a result, there is an influx in finding online jobs so they can work conveniently within the confines of their own home, and perhaps, you are one of them.
However, if you are not too cautious, you might fall for scams that will put you or your personal information in danger instead of helping you in this difficult time. This article will help you hit two birds with one stone, getting legitimate jobs, and earning weekly while staying safe at home. As a bonus, you might even unearth your digital marketing skills or any talent you are unaware of!
So let's start listing these 31 legit online jobs that pay weekly, shall we?
In case you have 3 or more skills that you would like to use to get different clients, then it is advisable to visit freelance marketplaces. 
Freelance Marketplaces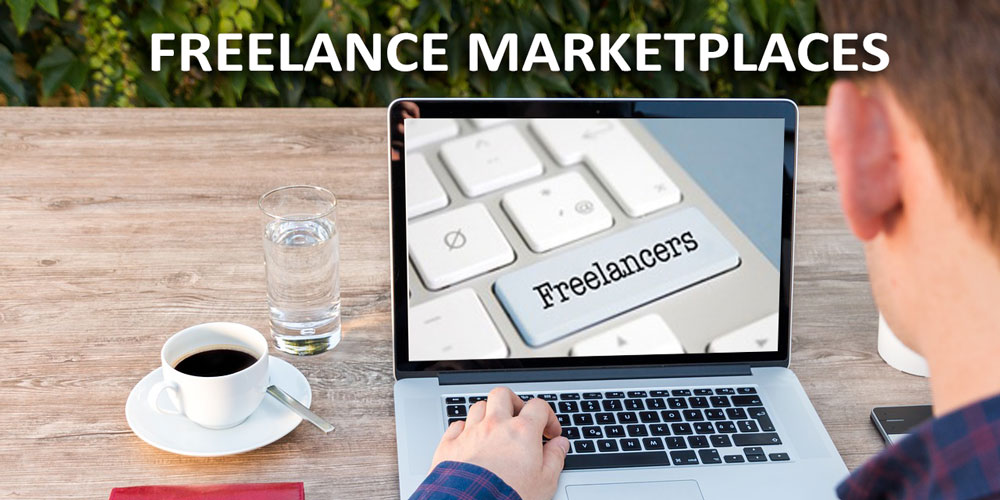 There are several freelance marketplaces or websites where they pool skilled freelancers and easily connect them to prospective verified clients. The good thing about these websites is that there are different job categories where freelancers have the freedom to apply for jobs/tasks that match their skills. One of the most popular skills that clients look for in these marketplaces is knowledge and efficiency in using SEO. Most clients will pay you weekly and some will give you the option to receive the pay daily.
Here are some of the best freelance marketplaces: 
Upwork began around a decade ago using the name Odesk. The website gained popularity with both clients and freelancers worldwide. Later on, it was redesigned and upgraded to Upwork.
Guru serves as a platform for freelancers and employers to work together. They've been collaborating since 1998 to make their site more transparent in order to gain the trust of its users.
Freelancer.com is the world's largest marketplace for freelancers and employers. Currently, they are connecting "over 43,566,902 employers and freelancers globally from over 247 countries, regions, and territories." 
If you want to focus on one specific skill, then you may look at the following online jobs:
Writing Jobs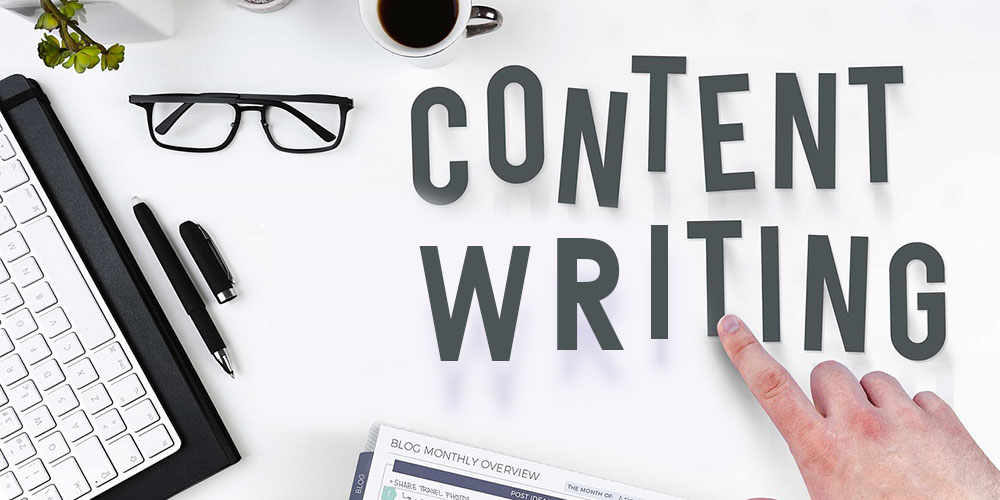 Many topics may be written online depending on the task your client will give you. Since topics are unlimited, writing online jobs is one of the most in-demand works that you can find on the Internet. Whether you are a beginner or an expert, you will surely find a client that will suit your expertise and skill level.
These are some of the sites offering writing jobs:
Postloop is a "content exchange marketplace," where people will receive payment based on their written posts on message boards and forums.
iWriter is an online portal where employers can look for a suitable freelance writer to work for their project. These writers come from all over the world and they create professional content.
Clearvoice helps their clients to create a content plan and they usually involve their clients in the process. The offered projects may range from short to long term depending on the needs or scale of the business they are collaborating with. They usually work with known or popular brands.
Based on its name, Cash4Essays, they create essays but that's not the only writing job that they can offer. They also do typical writing assignments of high school and college courses, which include annotated bibliographies, written lab reports, and even detailed essay outlines.
Tutoring Jobs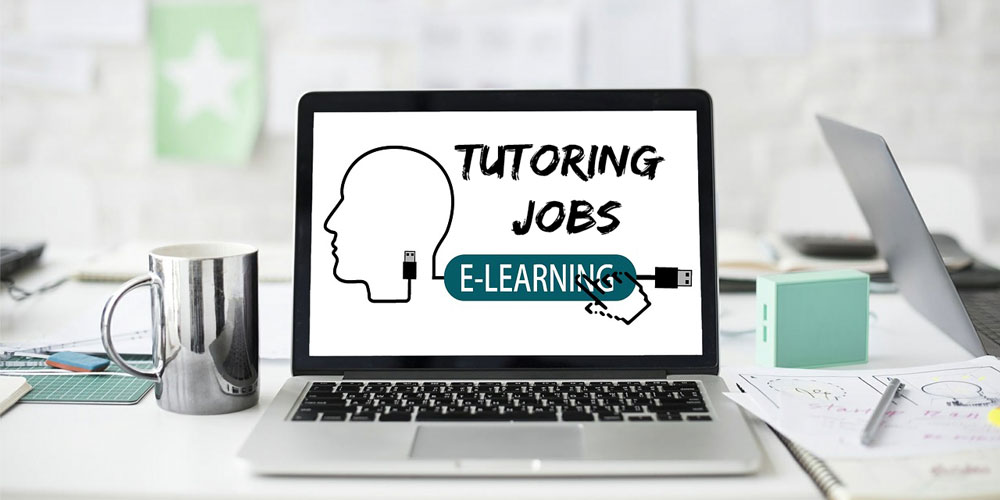 Most students these days are utilizing the Internet to continue schooling, tutorials, and other extracurricular activities that may be done indoors. However, this trend is not new. Perhaps, the pandemic only boosted the need for online learning but it became a trend a decade or so ago. The good thing is that most online tutoring jobs are being offered even to those who do not possess teaching units or certificates.
There's no need for a university degree to get this job. Most clients only look for knowledge proficiency, professionalism, good internet connection (since the majority use videoconferencing), and a pleasant teaching environment (minimal noise or no noise at all).
Check out the list of some of the best sites offering tutoring jobs below: 
Studypool is a marketplace where students post their questions and you can bid to provide the answer. If you win the bid, you may give your answer and earn from it.
NiceTalk is "China's first mobile English learning platform." Through this app, students who wish to learn English or become more fluent in the language may connect to a fluent English tutor. Since NiceTalk is an app, you can conduct online tutoring jobs in any place or time you want as long as you have high-speed and stable Internet access.
Chegg provides a very flexible scheme for online tutoring jobs. They allow tutors to log in whenever they are free, no pressure on what day or time. As time passes by and you have your own good reputation in online teaching, more tutoring opportunities will be given to you. As long as you have Internet access, you can teach whether inside coffee shops, dorms, or at home.
Cambly only accepts native English speakers that are usually from Australia, UK, Canada, and the United States. Tutors under their platform aid in learning the English language, practise English conversation, or guidance in taking up TOEFL or IELTS.
Plainmath is a free math encyclopedia. They collect and put together all unsolved math problems and show solutions to them so that students can learn and understand them. The primary goal is to enrich the education process with clear and accessible examples. Anyone can contribute to our platform and share their knowledge with fellow students. The experts who provide the most high-quality answers can get paid for their work
Transcription Jobs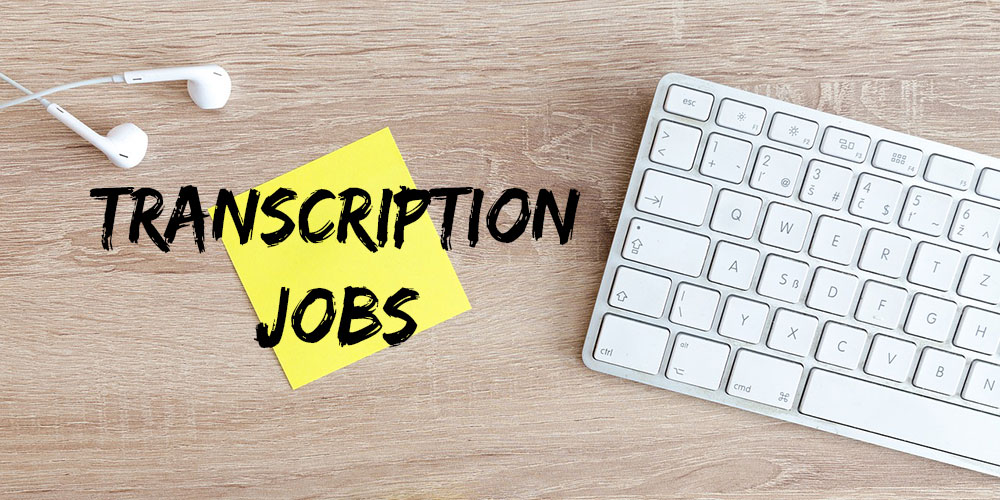 Transcription jobs are legit online work where skilled typists, also called, transcriptionists, usually convert audio files to text form. The topic of the audio file may vary from lectures, recorded interviews, and podcasts. Just like any other online jobs, you can do your work as a transcriptionist wherever and whenever you want.
The only problem is your focus. If you are not easily distracted by your environment or noise, then you may comfortably work anywhere, anytime. Otherwise, you need to find a quiet place where you can concentrate. Remember, concentration is essential in this job so you can transcribe verbatim.
Browse through the following platforms offering transcription online jobs:
Scribie offers a great opportunity to transcribers worldwide. However, before you get the job, you need to pass a screening process. If you'll pass, you will become one of their certified transcribers.
GoTranscript is getting popular among transcribers because they allow freelancers to choose which projects to work on. They also have a team that will provide timely feedback so you can improve your work.
Daily Transcription caters to a wide range of clients that comes from different industries like legal, corporate, academic, and even entertainment! What's great about this site is that they provide coaching and training so you can only learn from the best transcribers in the world.
Allegis Transcription usually collaborates with legal and insurance industries. Their clients are from popular providers in the country. Working with them gives you freedom on your work schedule. They also created a dynamic community network where you will receive support to finish your project successfully.
Phone and Chat Jobs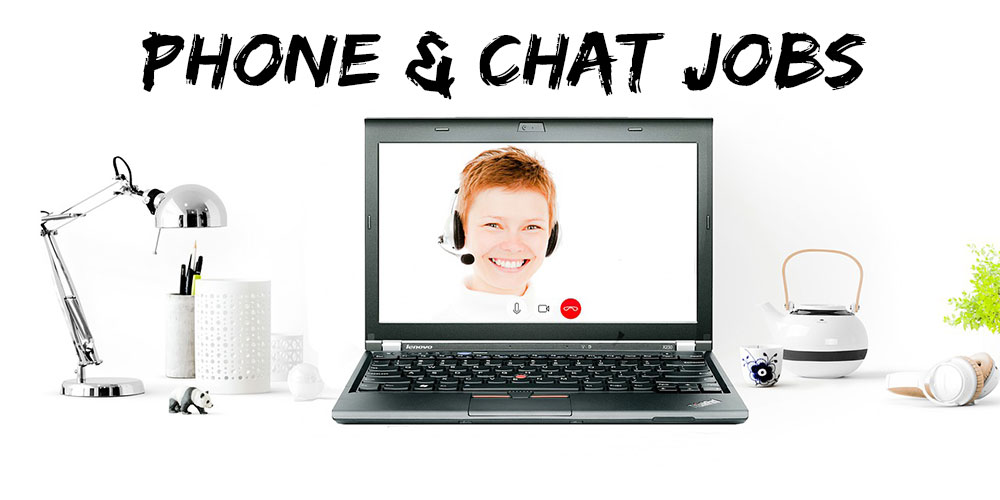 Almost every brand in the world needs to provide customer service and because of that, they encourage a lot of people to work for them through phone and chat online jobs. This is one of the most popular jobs in English-speaking countries, even to those who are not native speakers.
The following are some of the phone and chat jobs that you can find online: 
LiveOps promises their clients that they will be assisted only by most qualified call centre agents. The company makes sure to hire only those who have "three times more work experience" in their client's industry. Aside from that, they have strict criteria in the educational background as 80% of their agents are college graduates.
Infocision's forte is providing phone and chat support on behalf of popular non-profit organizations. This fact will ease your mind that you have a stable online job. Thousands of people are seeking help from these organizations, so you have the confidence that you have work every day.
PNC Bank is opening its doors to work-at-home phone and chat online customer service and support. However, they prefer candidates who reside in the Mountain or Pacific Time Zones. The good news is that they are providing equal opportunities to everyone whether you have a university/college degree or not.
Needle's expertise is providing live customer service and support to its partners, who are mostly internet retailers. This is a chat online job where you help clients to pick the right products.
Apple, one of the biggest tech companies in the world is currently open to work with online phone and chat support. They call their representatives, "Apple At Home Advisor." If you are targeting to work in this company, having knowledge about Apple products is probably a must.
Mobile App Jobs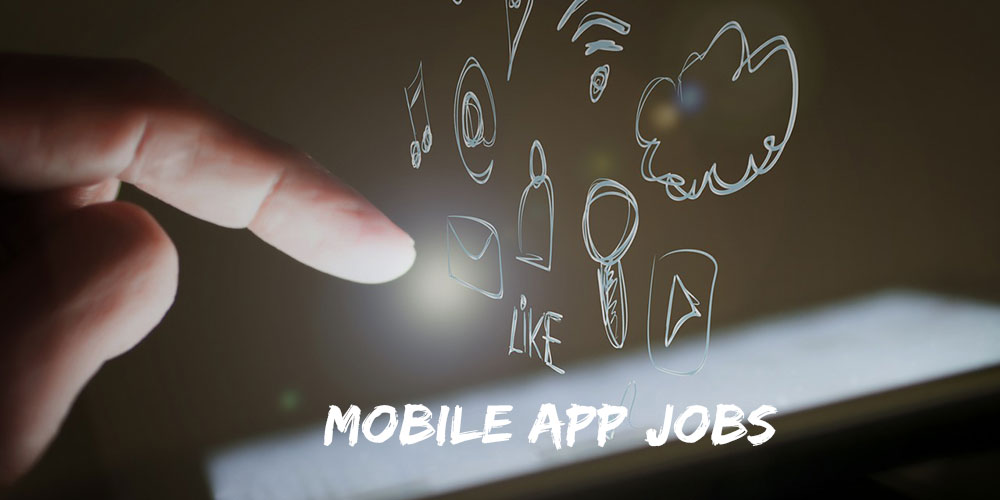 Unlike other online works that usually require a laptop, desktop, or even headset and microphone, mobile app jobs only require freelancers to use their own smartphones. It would be nice to work while walking, shopping or even relaxing in a salon, which will vary depending on the task you will get.
These are some of the popular sites offering mobile app jobs:
TaskRabbit uses a mobile app to connect taskers and ask them to fulfill certain jobs like shopping, moving, delivery, or even do house repairs.
Gigwalk offers retail audits using mystery shopping services. In addition, they also do digital product testing, where they uncover mobile app issues before its public release.
Field Agent offers several mobile app jobs like mystery shopping, completing surveys, auditing products, and even review of purchased products. It's a cool job that lets you do leisure while working.
Easyshift caters mainly to the UK and US local stores. You will become a "shopper" and your job is to review promotions, check prices, and take photos of your client's products. The job is simple and enjoyable,  especially to the ladies.
Data Entry Jobs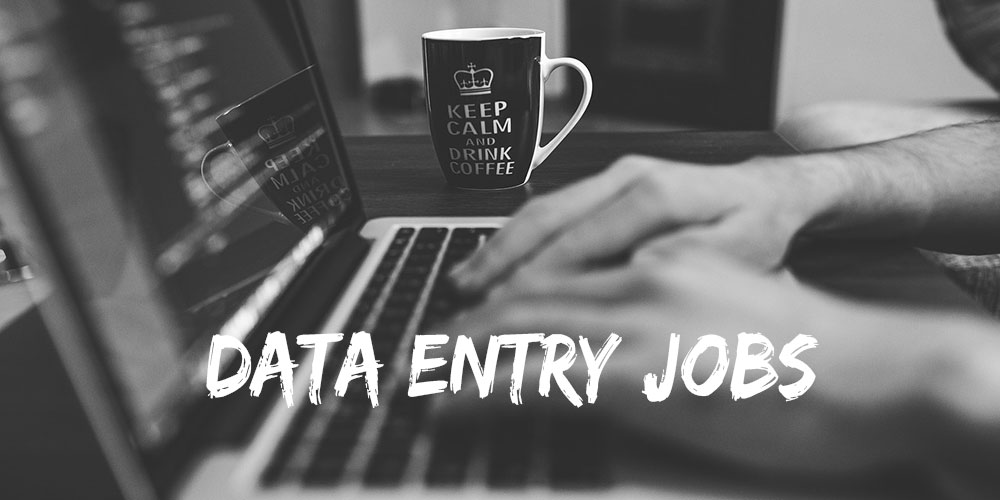 Data entry is probably one of the best options for freelancers who are still trying to figure out their strengths and skills when it comes to online jobs. For one, it's very easy to land in a legit data entry job.
You don't need to show off your educational background nor you need to undergo tedious training. Basically, you only need to be knowledgeable in using a computer and other basic office apps like Microsoft Document and Excel); to have an efficient skill in typing and to communicate clearly and effectively.
Below are some of the reliable data entry job sites: 
Sig Track links crowdsourced data entry freelancers with grassroots campaigns. You may start by simply signing up. However, they are only hiring US residents except those in Massachusetts and California.
CrowdFlower offers simple jobs like categorizing social media, filtering content, and drawing boxes on images. To select a task, check the wall and you will find the instructions. The more accurate your work is, the more task will be entrusted to you.
OneSpace provides a platform for freelancers who would prefer to work on small tasks like simple research and data entry.
Clickworker is providing solutions to different clients by utilizing the micro-tasking industry. Usually, they collect, create, and process data sets with the help of Clickworkers.
Amazon Mechanical Turk or simply MTurk pools freelancers who can conduct simple data research and validation. Furthermore, they offer micro tasks like content moderation and survey participation.
Translation Jobs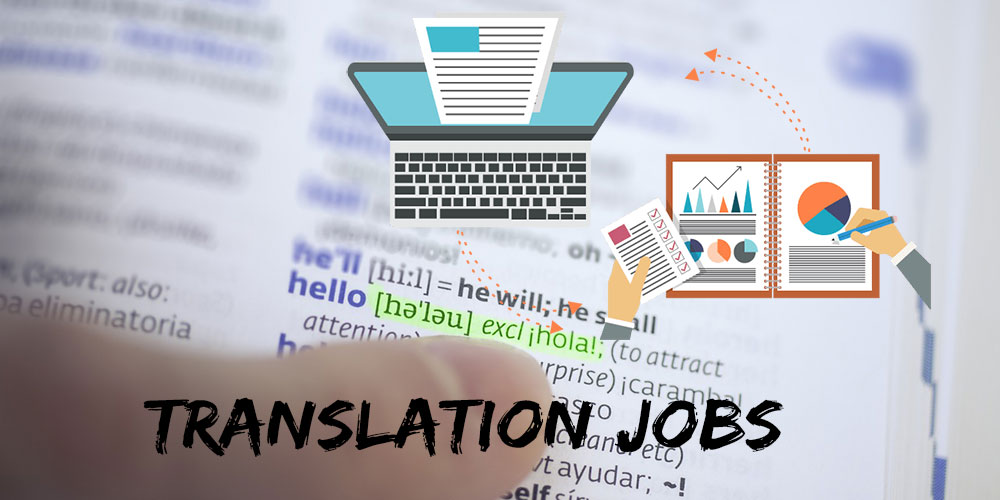 This type of job requires several skills like learning the language for more effective translations, fast typing, and good listening.
Please see the platforms that usually offer translation jobs:
Language Line offer translation jobs for different purposes like interpretation, localization, and training. They have a pool of talented professionals who renders these services online. However, the offer is only open to the United Kingdom, the United States, and the Americas.
Babble Type is very selective when it comes to hiring online translators. They will check how fluent you are in speaking and listening to the language you are applying for a translator.
Final Thoughts
Now there's no excuse not to earn while under a lockdown or quarantine.  While work transforms digitally ou can utilize or hone any skill you have.
Remember to seize legit online job opportunities, practice self-discipline as a freelancer, and be productive while staying and home.