Updated June 8th, 2021
20 SEO Tips: COVID-19's Impact on Your 2021 Strategy
Covid-19 pandemic has been killing so many large businesses today. Thinking about how to survive the crisis might take time. Here is a prime solution to continue growing amidst the pandemic – the SEO techniques for 2021.
Making your business known digitally is a different thing. There will be lots of changes you can encounter, including the target market. That being said, a high percentage of various industries are moving online now.
SEO could be your lifeline in running a business online. Consumers have more time now to scroll over the internet in looking for products. Applying some SEO strategies to your marketing techniques would help!
So, here are 20 SEO tips we discover during the pandemic:
#1 Video Marketing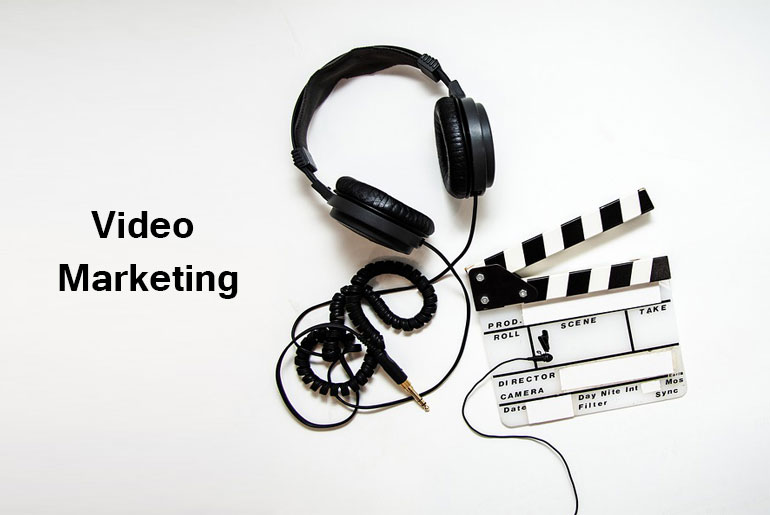 It is easier to inform others about your product in terms of making videos. This SEO tip gives more detail with long-tail keywords to the audiences. Learn SEO Link Building Methods to generate low-priced high-quality links in featuring your products.
For example, selling skincare products will be more effective if done with a video. This shows proof that the product will work.
#2 Increasing Traffic Equity
Buyers will search for your business even more upon using SEO. Invest in keywords that everyone might click online. This makes your business on top of the search volume and goes trending.
It would bring a long-run effect, even when everything's fine. This SEO tactic can improve your search rankings resulting in more website traffic.
#3 Branding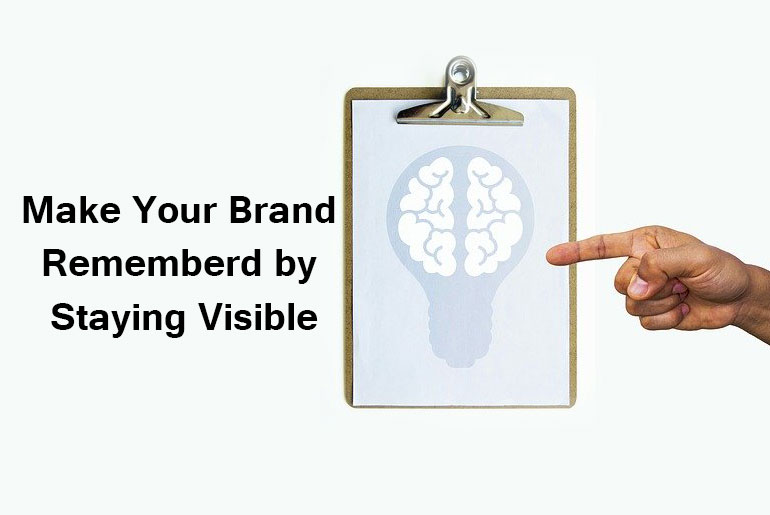 Branding will depend on the current market, so make sure your brand matches the situation. Perhaps you are selling products with no connection to the pandemic, this SEO tip is for you.
Make your brand continue by staying visible to the audience. Use certain keywords that have a connection with the crisis, like safety messages. Avoid trying to be humorous, it may offend others.
#4 SEO Analytics
Planning the next move in these times may be hard for some business owners. Most transactions happen online unlike before. Thus, monitoring the demand has a different approach.
Watching over your consumer's interest becomes easier now. Buyer's interest changes over time, especially during the pandemic. SEO Analytics is a tool calculating the demand curve of a particular entity. Hence, you can begin planning what to do next.
#5 Improved User Experience
Your website must gain the attention of many. Prioritize the user's experience to earn the spot on SEO ranking.
A well-managed website catches more attention than the usual site. SEO aids business owners to manage a blog and improve the user's experience. It should encourage the target viewers to spend more time on the website. This results in higher ranking and renders more sales.
Make the website simple and yet catches attention. Simplify the selection buttons to assist buyers well.
Here is how SEO can improve the user's experience to your blog:
Keyword linking – Discovering a quality content is much easier with SEO link optimizer. It forms internal links to provide a better experience for the users.
Improves Readability – A content that is easy to understand will cater to more readers. SEO simplifies your terminologies that the majority of people will grasp.
Makes Relevant Contents – Most users will read a post they feel interested, not only because of your word selection. SEO also makes you aware of how to create relevant content.
Quicker Access – Some users are impatient on slow-running websites. SEO improves the performance of your site through the use of plugins.
#6 Update Business Profile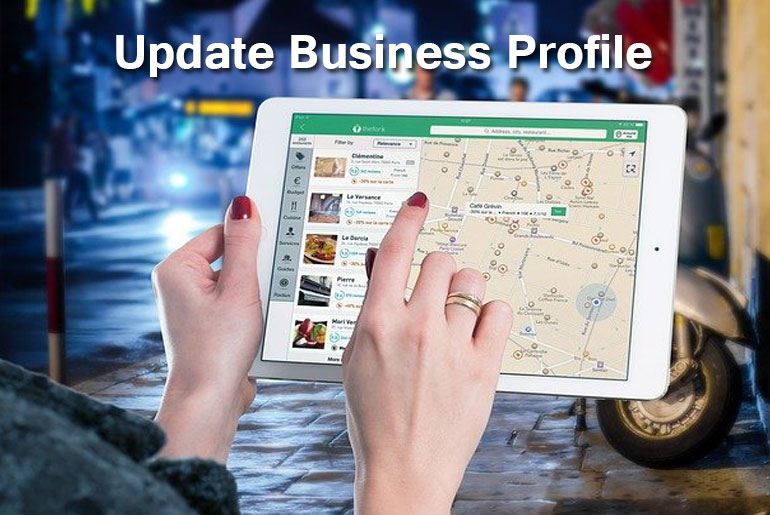 Give importance in telling the consumers about your company during this pandemic. This helps to stay connected with them even at a limited time only.
Google My Business or GMB dashboard works to keep customers updated all the time. Working hours differ these days, so inform your local customers. Place your contact information on the dashboard for better connections. New products can still exist on your dashboard and are seen by the target market.
#7 Manage Online Feedbacks
Consumers have more courage to voice out their feelings toward a product online. Some demand an immediate response thus automatic ones take action. This has to do with the growth of a business in the long run.
Negative comments will surely pop-up. SEO teaches ways on how to deal with harsh comments nicely. These responses can ruin or develop a business anyway.
If you have already assigned a person to manage online reviews the better. The staff must know the tools needed, including SEO.
#8 Mini-Audit
Handling assets and any other accounts today is not the same as before in little details. A comprehensive SEO audit might be so challenging for you, thus mini-audit simplifies things up.
SEO has to do with asset inventory the easy way. A simple excel sheet can bear all the necessary details of the business. It includes link pages for your marketing channels.
Optimize the keywords in linking your products, and keep it updated and appropriate. This aids in promoting the business on a wider market.
#9 Long-Term Marketing
SEO is not only advisable for short-term marketing but way more. Picking yourself up after a downturn may not be easy. But, hope is here with SEO.
We should keep an eye on long-term strategies due to the uncertain future. No one knows when the pandemic is ending. It is better to get ready now, so when everything gets worse, you are better off.
Setting up your marketing strategy ahead of the chaos is so important. SEO plays a vital role in long-term marketing.
#10 Online Shopping
Take advantage of the online platform in growing your business amidst pandemic. More people prefer buying stuff online for safety purposes. Small businesses are now raging the online platform to sell things.
Online marketing campaigns are highly effective these days. Majority of the shoppers have their phones to shop for products.
A user-friendly website must occur with the help of SEO. It must be easy to find along with the other businesses, selling the same products. linkdoctor.io can boost your online search ranking to reach out as much target customers.
#11 Organic Strategy Ideas
Not all products are a must when scarcity happens. People are becoming wiser in spending money, so you should sell items to meet their needs.
This strategy talks about focusing on important products rather than the whole thing. Organic ranking helps to promote such products to the market. Create SEO-enriched content in introducing the products.
Sell products such as protective mask, which is essential these days. Consumers do have many options, so introduce your product nicely.
#12 Online Marketing
There is nothing more effective than digital marketing these days. Ensure to reach out to your target market in all searching platforms. Be sure all devices will have access to your online store.
SEO will help you link your business into the current flow of interest by most shoppers. For example, the search intent of the buyers which will boost your ranking upon knowing it.
Many link building strategies will help boost your sales by getting a high ranking in all search engines. It will lead people to look for your business at most times.
#13 Develop New Trends
Interest changes from season to season and this pandemic has brought many changes. New trends are coming our way like wearing a mask. Upon clicking the search button, trending stuff will pop-up.
Shoppers do have almost the same items they are looking online. You can see that on the search trends. SEO practitioners must meet ongoing trends by providing SEO keywords.
It is one way to boost your sales during the pandemic. Many sellers have been keeping their eyes on search trends, so you are.
#14 Enlarged Outreach
Online marketing does not end locally but could reach the global market. SEO supports local businesses through global strategies. It increases the revenue of the business greatly.
SEO emphasizes the growth of local business on a different level. Exporting products across the world is possible. Local SEO can make the business identifiable in a larger market.
The strategy is to create local reviews, news, and keywords regarding your products. SEO will do the job in generating backlinks and optimizations.
Many local products such as handmade bags, delicacies, and many more now have a chance to be in a larger market.
#15 Empathy Content
Bringing good words into action is much needed these days. Being insensitive won't help at all but showing empathy does.
Build a business that understands the current situation. Make contents that take along comfort for whoever reads them. This applies to the marketing strategy in the use of words.
Newsletters are the other best ways to promote your business. Many entities today are a helpful tool for many people affected by the crisis. And, it can be a great content to write. SEO will deliver high-quality content.
#16 Area of Expertise
Each individual is an expert on something. Why not develop your expertise during the pandemic? Who knows you will grab much attention in doing so?
People are not only looking for some goods to buy, but also for something different. Great content to read is one of those.
Start by finding the keywords people are looking for, and then optimize them. It depends on how the keyword connects to your expertise. Are you in music? Then, make a good one.
#17 Giving Back
As many people lose their job, purchasing power has also dropped. Huge companies are now giving back to build long-term loyalty. It may not increase sales at the moment, but a great impact will be delivered soon.
This tip promotes value toward the community, more than what money could give. It is also a strong campaign of hope. Search engines are also now connected to the pandemic which may increase your search visibility.
For example, raising funds for front-line staff will bring back value to the company in real-time. And many corporations are participating in this campaign.
#18 Going Podcast
Almost all businesses, even the small ones, are going virtual now. It can be via live-streaming to reach the target market. Still, SEO has a part in virtual marketing.
A virtual marketing strategy is usually done on social media. Assure keywords easy to look for by a wide range of mobile users.
Live Streaming is also an on-demand content to promote products. It is convenient and easy to connect with the market. The targets can watch the podcast any time after the live-streaming.
#19 Low Competition Keywords
Having a new website due to pandemic may seem challenging for beginners. Ranking at any search engine would be hard at first. Using low competition keywords will help.
Keywords can vary according to the search trends in the current market. Begin with simple words as most of the time they ranked quicker.
As time goes by, boost your ranking and bring higher quality links. This will benefit your business in the long run.
#20 Mobile-optimized
We do not hold similar devices thus consider a website accessible by any device. Mobile-optimized websites are more user-friendly than desktops.
SEO can detect whether your business is mobile-optimized or not. There is called meta description in every search trends, SEO can tell if it is mobile-optimized.
Conclusion
Surviving amid pandemic is highly possible with the above SEO tips. Business owners need to meet the market demands in this new normal. And entering digital marketing helps, whether small or large businesses. There may be risks along the way but SEO assures smooth operations in the long run.