Updated December 11th, 2020
20 Best Blogger Outreach Tools For 2020
Search Engine Optimization, more commonly known as SEO is the backbone behind the status of your website among the organic search results. If your website is not optimized to appear among the top search results on a search engine like Google, you will lose out on visibility, click-through rates, customer footfall, and any usage of your platform by the users.
Given the numerous websites that have emerged for every segment of the economy that can be named, the risk of getting lost in the white noise is quite high in the absence of SEO. Therefore it is absolutely essential for every organization to realize the importance of SEO and invest in it. 
SEO for any business or organization tends to comprise one or more of the following elements:
On-Page SEO
The use of keywords in the actual content on the website. The keywords are based on the business's target market, relevance to the product or service being offered, and the top keywords for the business on the Google search engine. The use of keywords in the content automatically helps your website come in the top search results on a search engine.

The use of optimal images. This is one of the less focused but equally integral determinant of SEO. Having relevant and high-quality images complement your text-based content improves your organic search results to a great extent. 

The use of keyword in the Titles and URL of the different pages on the website.
Off-Page SEO
One of the most common means of implementing off-page SEO is by the process of link building.

Link building

, also known as backlinking, is a proven means to improve your website's organic search results.

This means that your platform will appear among the top search results on search engines like Google and on B2B networking applications like BizSwipe. Link building is a means of ensuring a cross-platform link for your website.It works by having hyperlinks that are present on another website which, when clicked, would redirect a user to your site. Search engines use crawlers that scan a website for links within a particular website and those between different websites.If a large number of inter website links tend to show up in the crawler, it tends to improve the search results of your website.

Marketing your website on social media platforms to bring cross-platform traffic.
Why Would You Need Outreach Tools as a Link Builder?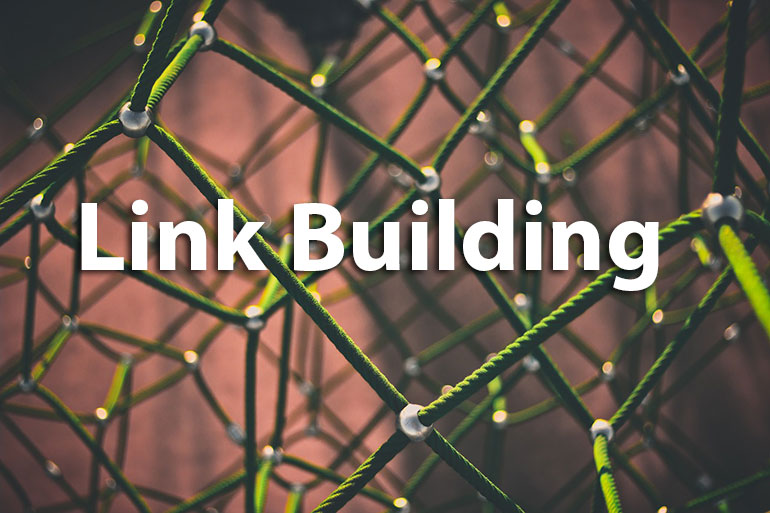 Link building, alternatively known as backlinking, is one the most integral aspects of off-site SEO. This is also one of the toughest elements of SEO that takes an incredible amount of time for SEO workers to perfect.
The issue is that your content does not get optimized by having your website's link be placed on any other website or blog. If your link is placed on ten other websites that are not optimized themselves, it will do nothing to better your website's standing in the search results.
It might actually end up damaging the position of your website. The key is to get links to your website on other high rated websites. This directly impacts your ranking within the search engine results. 
If you are able to build your links in an effective manner on high-quality websites, your website will start ranking among the top search results. This will result in higher chances of your website being visited and your business earning revenues.
Whenever you are reaching out to other platforms, you are potentially building B2B relationships, which will benefit you in the long run. Your cross-website traffic will increase, which will make your business appear more credible to the users.
The main idea behind outreach is to create a list of the most important and top-rated platforms or websites relevant to your business and reach out to them for placing your website's link or their website.
This is easier said than done because outreachers face multiple rejections despite the best-formulated proposals for the platforms they want their links placed on. It is not as simple as telling a client about the quality of content your website has.
You will need to understand the client's business model and their strategies to be able to connect with them when drafting a proposal. Since this is the groundwork that will eventually impact your website's organic search results, it should be given its due consideration.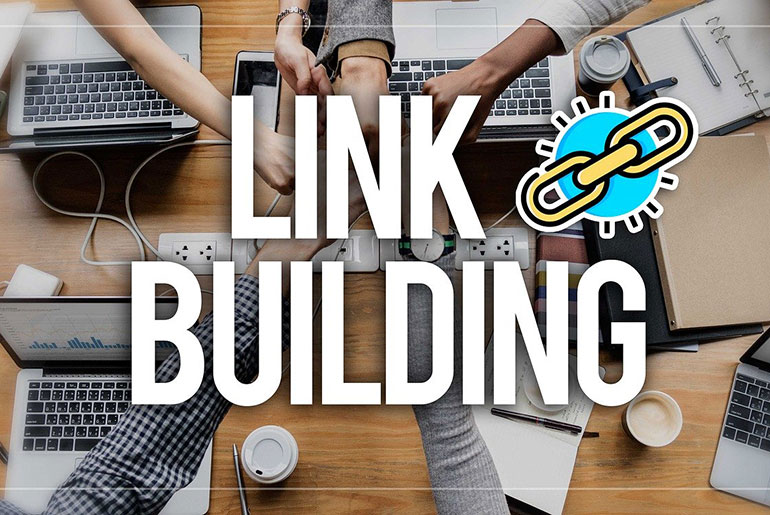 There are a few things that should be taken into account before the outreach for backlinks is initiated. These include:
A clear and well-profiled target market

Knowledge of the industry best practices pertaining to backlinking

Listing down top-rated and legit platforms you want backlinks to be placed on

The framing of content relevant to your business model and marketing strategy that would appeal to potential clients you want to approach for backlinks

Perseverance in convincing potential clients to include your website's link alongside your content. At times it may not be accepted, but it helps you build relationships for the future.
Whenever you are planning an outreach, you must ensure that you are relevant to the client's business in some way, you should be offering them something of value, and the way you draft your proposal should be absolutely unique. 
This entire process is made smoother and easier with the help of outreach tools. As the name suggests, these are applications that provide you with much-needed assistance when it comes to having a well-executed outreach strategy.
They provide you with the following benefits:
They minimize the human effort required to identify and profile your target market. Once your business's specifics are entered into an outreach tool, it helps carve out your potential target market based on its algorithms. This not only has greater accuracy but even requires lesser manual effort.

They help in sending personalized and targetted content to your client. An example could be an email via mail merge option. This outreach tool can help you send hundreds of emails with a certain level of personalization like the client's name in a matter of minutes. This is obviously useful if the email is being sent to clients that can be approached with the same proposal.

They save a lot of time and tend to have higher rates of success than if each client is approached manually. 

They provide you with real-time analysis of the success rate of your outreach measures. 

They can have an automated system of following up with clients from whom a response has not been received. This helps you save time that would have been wasted in keeping track of which client responded and which did not. 
Top 20 Outreach Tools To Use as a Link Builder
#1 Ninja Outreach
In case you are a new business looking for an outreach tool suited to your needs, then this is the perfect option for you. This tool is the best fit for startups since it helps drive traffic to the website and assists in link building on other platforms.
It is integrated with social media platforms like Twitter and Instagram, which helps connect with social media influencers relevant to your business. It also follows up with potential clients to assist in generating leads for your business. This tool has a detailed directory of influencers and potential client's email addresses that can be used to approach them.
#2 BuzzStream
BuzzStream is an outreach tool best known for its ability to customize your strategy to each client, assist in forming B2B relationships, and provide you with the needed results for your business.
It is absolutely simple to use and even suits individuals who are new to SEO. It primarily connects the business with influencers to increase the standing and awareness of your business and its products. It can pull up a potential client list for you or the statistics of your outreach plan's success at the click of a button.
#3 Mail Shake
If you are looking for a tool that offers a range of templates for your proposals and a certain level of customization, Mail Shake is the right choice. It has multiple pre-installed templates suited to different business needs that can also be customized if needed. It allows you to schedule, save, and follow up on link building templates for your clients. They also have an analytical component that helps you evaluate the success of your outreach strategy.
#4 SalesHandy
If you are looking to increase the sales of a product or service from your platform, then SalesHandy is a well-suited option. It is equipped to execute email-based sales pitch, allow customization as per the client's profile, and evaluate the level of engagement obtained from your emails, tracking sent emails, and automated follow-ups. It is developed to suit a person who is relatively new to the world of SEO.
#5 Pitchbox
This is one of the best-suited tools for executing a tailored and customized marketing strategy. This outreach tool helps develop business relationships with bloggers and influencers who would be willing to backlink your platform. It allows you to search for the top keywords relevant to your business and influencers using those keywords. This helps in incorporating those keywords into your content to make it relevant to your potential clients. This tool is more suited to the social media arena of outreaching. 
#6 Followupthen
Followupthen is the most brilliant email-based outreaching tool in the market. If your business sends hundreds of emails on a daily basis to potential clients and requires persistent followup to actually close a deal, then this would be a very helpful tool. It has built-in features that prompt you to respond to pending emails, an email calendar that shows your daily schedule and status of emails to be sent out, and SMS based reminders. This is highly suited to a sales team for outreaching potential clients. 
#7 GroupHigh
This tool helps you extract links of platforms suited to your business from other backlinking tools. Its automatic research component can create a list of up to 100 relevant websites or blogs where your website can be backlinked. The list is complemented with statistics pertaining to the platforms' performance, which assists in deciding who to approach for backlinking your website. 
#8 Klear
If you are searching for the best outreach tool to help connect with influencers, then Klear is a perfect choice. This tool shortlists influencers that are the right fit for your business's brand(s). This is the potential client list that you tailor your outreach strategy to. 
#9 BuzzSumo
BuzzSumo allows you to develop your own business's blog and connect with social media influencers that are relevant to it. Using this tool, you can co-create content with the influencers that can include backlinks to your website. It gathers data from multiple platforms and presents an analysis pertaining to the content that is best responded to with respect to your business. This multiplatform analysis is very insightful and helps develop an outreach strategy that can be used across multiple platforms.
#10 PressHunt
This is an outreach tool for link building suited to organizations that are looking for a greater level of awareness and better image in front of the general public. These can be large companies like MNCs or NGOs who are looking to shake off the negativity among the public with respect to their organization. As the name suggests, this tool helps you connect with journalists, individuals with podcasts, and reporters. It has a consolidated database of over 500 profiles from the press. 
#11 Check my Links
his is a slightly indirect approach to outreaching for the backlinking of your website. This tool helps you screen out the non-working links on a  particular website then approach the website to put your website's link in the place of the broken links. This may not always be successful, as this is an informal and undercutting approach of outreaching.
#12 Ubersuggest
This tool is a magnifying glass into the business of your competitors. This tool shows you the backlinked websites of your competitors and their respective scores. You can evaluate the best performing website and approach them to backlink your website on their platform. The success rate, in this case, is much higher since these are platforms already allowing backlinks of similar businesses. 
#13 Broken Link Builder
his is a step up from Check my Links, which filters out one link at a time from a particular page. Broken Link Builder, on the other hand, scans the internet and consolidates a database of broken links for you. You can filter those relevant to your business and approach the individual responsible for the website to replace those links with that of your website.
#14 Linkbird
This outreach tool has the best features of multiple tools brought together into one. This tool has an email component to automate the sending and tracking of outreach emails, it helps extract the backlinks of competitors to assist you in filtering websites you should approach for your business, and provides an analysis of your backlinks on different platforms. If you want just one tool that can help with everything, then you should choose Linkbird.
#15 Whitespark
Whitespark caters to a niche within your outreach strategy for backlinking. It is an excellent tool when it comes to providing you with more localized results with respect to websites relevant for backlinking to your platform. It is a suited tool if you wish to be backlinked in blogs, reviews, and guest posts on sites.
#16 Monitor Backlinks
Your outreach for backlinks does not end at sending out proposals and having your link placed on a website. It goes beyond that to evaluating how your backlink is performing and whether you should maintain it at the current website or switch to an alternative. This is your go-to tool for evaluating the performance of your backlinks, the performance of the site on which they are placed, and any new links that your competitors may have placed.
#17 Linkstant
You often approach multiple clients to place a backlink to your website. Some may approve, some may reject, and some don't respond at all. Regardless of the response of your outreach, it is highly strenuous to track every backlink of your website that has been placed on other platforms. The good news is you do not have to do that manually any longer. This tool gives you information about every single backlink to your website. You can evaluate the success of your outreach by seeing the links in this tool and also monitor the performance of those backlinks over time. 
#18 Linkody
Linkody offers an additional feature to Linkstat. It helps you see every single backlink of your competitor as well, so you can change and customize your outreach strategy accordingly.
#19 Google Trends
he data obtained from this tool with respect to the best performing keywords and top-rated websites relevant to your business can serve as the basis for your outreach strategy. You can use the top-rated keywords in the content on your website and in the emails sent to potential clients. You can also approach the top-rated URLs since they are the best match for your business. 
#20 Ontolo
This is the best of the best data-extraction tools available on the web to help you develop your outreach strategy. It brings together data pertaining to potential clients, their contact details, and other links on those platforms from more than 80 sources. One-click of a button and all the information you need to execute your outreach strategy for backlinks of your website is at your disposal.
Conclusion
Link building is an essential tool for off-site SEO. However, carrying out this process manually is tedious, inefficient, and time-consuming. In order to get real results from your outreach strategy in an effective and efficient manner, you should take the assistance of one or more of the top 20 outreach tools