Updated July 22nd, 2022
What is Local Listing?
Local business listing is an online profile that contains your business Name, Address and phone number (NAP) and some other details. There are many local listing website like Google Business Listing, Bing Places for Business, Yelp, Foursquare, Yellow Pages and Justdial etc. where local businesses can create free local business listings and generate traffic & customers to their business.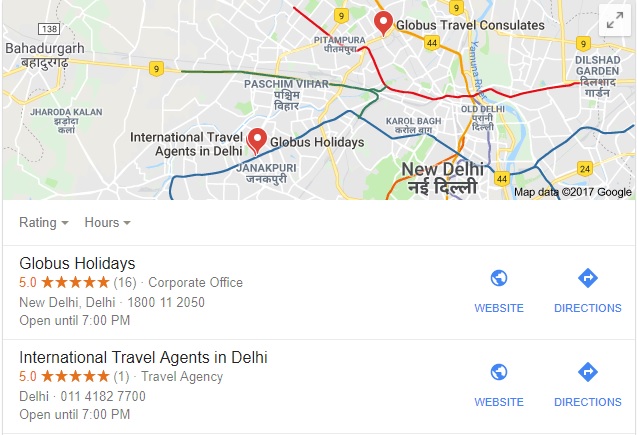 Local listing is very useful way to get notice by your customers in your Local Area. Most of people search needs require a local presence so having your business listed in these kind of listings can get you business. So If you haven't start listing of these websites I recommend you do that immediately that will help you in long run.
The backlinks you add to these sites will help you improve the quality of your site. This will help your site rank better in local search results. You can use the local rank tracker tool from Sitechecker to check your site's ranking. This will help you get more customers.
Importance of Local Business Listing in SEO
Local business listing have many of advantages to a local business. Below are some of the benefits listed of Local Listing in boosting your local seo efforts:
#1  Free Advertising Your Business 24×7
Well most of listing you will do, people can find you 24×7 through Google search or by searching on local listing websites you have registered with. And the best part of these kind of listing is, you don't need business website to register. They will show your business to people right when they are searching for information related your business. So get your business advertised for free.
#2  Help to Increase Brand Awareness
Imagine people are search for information related to your business online and they find you listed everywhere, they check your reviews, images, service/product etc. Now this will create a brand image of your business, as they see your business everywhere for their query. So Yes local directory listing will boost your brand image & win the trust and reliability of your customers.
#3  Boost Your SEO Efforts
Listing your business on these directories, allows you to list your website url (generally home page), this way you can have inbound backlinks, which help your SEO efforts and boost your search engine rankings and high ranking means more business. Also as mobile search is increasing day by day & most of the searches on mobile have local intent so listing on these sites help you drive business through mobile devices.
#4  Increase in Local Visibility with Detail Information
Now as people can see you office address, map location, business timing & phone number online; it help them reach  you very easily. They can call or drive directly to your store.
#5  Good Reviews Means More Customers
Most of the listing website have review system, where people can review your business online. So if customers are happy with your service or products, they will likely to give a review and this will gain more trust when other customers find review helpful
Tips For Optimizing Your Local Business Listings
#1 Keep your NAP Updated
NAP stands for Name, Address and Phone No. Keep your business name, business address and phone no consistent throughout the all listing, both on your website as well as on other local listing sites. If Google and the other search engines find consistent NAP information across the listing website, it's give them a validation that you are a legitimate & trustable business and this will boost your ranking.
#2 Ask for Reviews & Bad Review can be Good
Most of the Listing websites allows customers to review your business, ask your customers for reviews on listing websites, this will give you an upper-hand over your competition. Good reviews, always help in increasing customer trust on your business. And again too many bad review can hurt your business. So if a customer gives you bad review, and you feel reviews are genuine, than try to improve your service/product otherwise just apologies politely & thanks customer for feedback.
#3 Provide Images, Video & Office Hours
Always upload your product/service & inside office high quality images/video including your office timing on listing websites, as local listing with lots of images & video about their business get more traffic than their competitors. Through images & video customer can learn more about your business and this will led to increase in valuable phone calls or store visits.
Updated List of 50 Local Business Listing 2022 Sites You Should Claim (Free & Paid)
List of 29 Free Local Business Listing Sites in India 2022 – 2023
Conclusion
Now as you knows the most of aspects of local listing & how important it can be for your local business. Local business listing always drive high quality customers to your business and optimizing listing can generate very fruitful results for your business in long run. I have shared with 70+ local business listing websites where you can listed on and get some backlinks to enhance your SEO efforts and gain more customers.
So if you haven't claim your listings do it NOW before competitor takes over. If you find this post helpful do comment and share or if you have any query do let me know.
List Your Website for Top Local SEO Citations For India & USA, UK
You will get high quality local SEO citations with 100% NAP consistency
Our Process – How we do Local Citation:

Submit your business 100% Manually.
No Duplicate Citations
We use premium VPN
Add photos with image alt tag using targeted keywords
Always ensure high-quality work.
Provide Excellent Report With All Required Information.